Learn more about the American Revolution through the eyes of an important, Italian Immigrant, Filippo Mazzei.
Read his story today!
"It's true," Franklin said, wavering. "Each agent offers different contacts on this continent and you offer, perhaps, the best."

"You flatter me, sir, unnecessarily," Filippo said. "I have already committed to the task."

"Yes, I could have guessed you would do what you could for our country," Franklin said. Filippo smiled inside at the idea of Franklin willing to share ownership in America. "And you move so well in the sorts of circles where the money and power we need connect lives. I welcome you to the task."
From America's Forgotten Founding Father — Get Your Copy Today!
---
---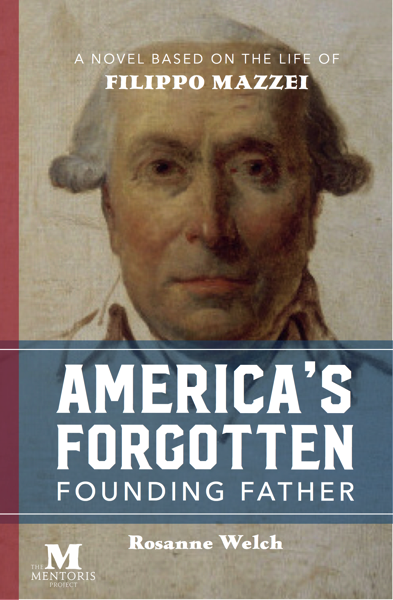 Order an autographed copy of America's Forgotten Founding Father
Print Edition | Kindle Edition | Apple iBooks Edition | Nook Edition
Also from the Mentoris Project
Want to use these books in your classroom? Contact the Mentoris Project!`