Learn more about the American Revolution through the eyes of an important, Italian Immigrant, Filippo Mazzei.
Read his story today! 
"Filippo then traveled to Amsterdam via Tyrol, Trent, and Frankfort, taking time to enjoy cultural events at each stop including choirs who performed in churches across his trip. They lifted his spirits and reenergized him in his efforts for the new government he had helped to usher in to America. Several of the most successful merchants in the city came to meet Filippo on the word of John Adams who was then at The Hague on his own first trip to Europe as a representative of the United States."

From America's Forgotten Founding Father — Get Your Copy Today!
---
---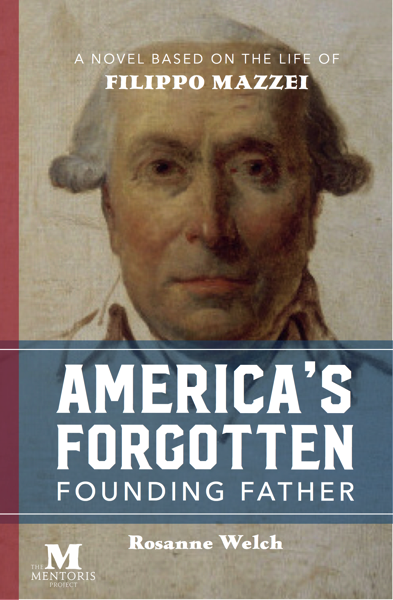 Order an autographed copy of America's Forgotten Founding Father
Print Edition | Kindle Edition | Apple iBooks Edition | Nook Edition
Also from the Mentoris Project
Want to use these books in your classroom? Contact the Mentoris Project!`