Learn more about the American Revolution through the eyes of an important, Italian Immigrant, Filippo Mazzei.
Read his story today! 
"Filippo arrived back in his beloved Virginia in November, 1783, troubled by several immediate events. He learned Jefferson had just left for Boston enroute to France to serve as Franklin's replacement as America's representative in that country. Franklin's resignation came from his desire to, as he wrote Filippo, "end my days in my own country." Filippo immediately wrote a phalanx of letters to his various contacts in France, avowing that, while they all felt Franklin would be a great loss to their circle, Jefferson would make a worthy replacement."

From America's Forgotten Founding Father — Get Your Copy Today!
---
---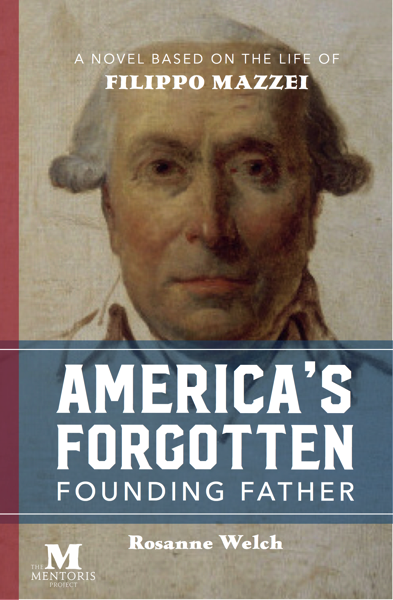 Order an autographed copy of America's Forgotten Founding Father
Print Edition | Kindle Edition | Apple iBooks Edition | Nook Edition
Want to use this book in your classroom? Contact the Mentoris Project!
---
Listen to the Mentoris Project Podcast
Subscribe Via iTunes | Google Play | TuneIn | RSS