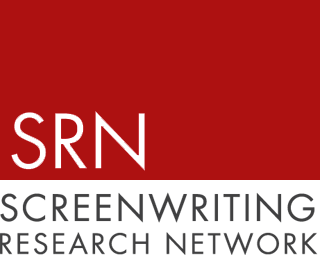 Follow SRN on Facebook | Follow SRN on Twitter
Here's a look at the program for the Screenwriting Research Network (SRN) conference that just concluded last Saturday in  Porto, Portugal.
I deeply enjoyed making my presentation on Writers Rooms in the U.S. but even more I enjoyed the presentations I attended.
This program is chock a block full of new international films to learn about (did you know there's a Portuguese film with the name "Django" in it that has nothing to do with the one by Tarantino?) and new ways to teach writing students how to take in all the (often negative) notes they receive and decide which constructive ones to use to make their scripts stronger? 
Just skimming the schedule shows the breadth of new ideas that are running around in my head right now. — Rosanne
---
12th SCREENWRITING RESEARCH NETWORK CONFERENCE
Porto, September 11-14, 2019 · School of Arts, Universidade Católica Portuguesa
PROGRAMME
Theme: Foundation and Crisis of Europe in Screenwriting
Chair: Paolo Russo
Pablo Echart
Savage continent, united continent: the writing of a feature film screenplay about the "founding fathers" of the European Union
María Noguera / Miguel Muñoz-Garnica
Narrative detours in the cinematic representation of Europe in crisis: Ulysses' Gaze, A Talking Picture and Our Music
Daniel Sierra / Marta Frago
Young Winston and Darkest Hour's films: Winston Churchill as British Hero in a Changing Europe
Theme: Modes I
Chair: Nelson Zagalo
Ruth Gutiérrez Delgado
Causality is not casual in a film despite it seems to be: A Perfect Day
Paolo Braga
The line between fate and chaos in Collateral
Armando Fumagalli
Order and chaos in the ending of a film
Theme: Digital Worlds I
Chair: Anna Zaluczkowska
Luís Frias
Affective Narrative Design: Emotion as a Path for Complex Cinematic Systems
Ana Sofia Passos Baptista / José Manuel Azevedo
Reclaiming the Story: Challenges and Strategies in Interactive Documentary
Theme: Narrative: Order, Chaos and the Creative Process
Chair: Pablo Castrillo
Patrick Cattrysse
Screenwriting: Craft and creativity
Margaret McVeigh
Creativity, Chaos and finding Narrative – the Making of Alena Lodkina's Strange Colours (2018)
Theme: The Industry I
Chair: Pedro Alves
Eva Novrup Redvall
Screenwriting for children, tweens and teens: The use of audience input, co-creation and junior editors in the Danish public service hit serials
Klassen and Base Boys
Radha O'Meara
The Rise of the Showrunner in Australian TV: Authorship as Cultural Distinction in 'High End" Television
Vincent Giarrusso
Chaos and the emergence of order in screenwriting practice using the Screen Idea Concept in Development
Keynote Speaker: Maria Poulaki · Reflections on narrative complexity
The Industry II
Chair: Armando Fumagalli
Rosanne Welch
How the Chaos of Collaborating in the Writers Room Created 2nd and 3rd Golden Ages of Television
Florian Krauß
Chaos and Order in the German Redakteur Television
Nélia Cruz
The Truth Game: between cosmos and chaos
Theme: Modes II
Chair: Patrick Cattrysse
Mikko Viljanen
Stories Begetting Stories
Simon Weaving
Order, Chaos and the Cinematic Moment
Theme: Authorship
Chair: Margaret McVeigh Brett Davies
Who Wrote Raiders?
Warren Buckland
Welles and Mankiewicz: The Complexities of Co- Authorship
Maria Antonietta Romano
From an ordered life to a chaotic adventure: The secret life of Walter Mitty (Ben Stiller, 2013) Original Script vs Final Movie
Theme: Digital Worlds II
Chair: Luís Frias
Roxane Gajadhar
Unframing The Future: Transmedia Storytelling In A Virtual World
Anna Zaluczkowska
Whose story is it anyway? Story/games for active participation.
Nelson Zagalo
Choice and Chaos
Theme: South of the Story
Chair: Alfredo Suppia
Natasha Romanzoti
The Brazilian film in the 1950s: notes on its narrative styles, based on film scripts
Alfredo Suppia
Three is too much? Problematizing the three-act structure while teaching scriptwriting
Igor Carastan Noboa
7,000 millions stories in the world… or just only one? Los Parecidos, irony and The Twilight Zone
Theme: Modes III
Chair: Nélia Cruz
Christine Davey
SCENEPLAY: a missing step in script development?
Alexandra Ksenofontova
Order and Chaos in Screenwriting (Studies): Reconciling "the screen idea" with "literature"
Eleanor Yule
'Sensorial Femmage': An alternative screenwriting methodology using "weaving" and "piecing".
Theme: The Industry III
Chair: Paolo Braga
Diana Neiva
Wes Craven's Scream 3, the slasher genre and meta-horror cinema
Stefanie Johnstone
Trilogic multiplicities: The Dark Knight Trilogy
Theme: Screenwriting and Identity I
Chair: Warren Buckland
Paolo Russo
The Maze and the Door: "hosted" serial (posthuman) narratives as Turing tests in Westworld
Marco Maderna
Who am I? – Another perspective on today's multiform narrative
Stayci Taylor
Dramatising the Diary: a hybrid fiction-nonfiction approach to screenwriting chaotic chronologies
Theme: Contaminations
Chair: Daniel Ribas
Marja-Riitta Koivumäki
Requirements of a performance for a dramatic story in film?
Brenda Robles
Shakespearean Character on Contemporary Television
Eleonora Fornasari
Adapting children's picture books: the case of Julio Bunny
Theme: Chaos and Order in Dystopian Narratives (or: The Leftovers Meet The Handmaid's Tale)
Chair: Ronald Geerts
Bart Nuyens
The Look of Revelations: visual storytelling as disrupttive strategy in The Leftovers
Ruth Mellaerts
Beginnings: the bible as a blueprint and the Bible as a cultural reference to design story worlds. A comparative analysis of the pilot episodes of The Leftovers and The Handmaid's Tale.
Carly Wijs
The dialogue between plot and character: a case study of Patti Levin's (The Leftovers) and Aunt Lydia's (The Handmaid's Tale) journey from novel over script to screen.
Round Table Discussion · Margarida Cardoso (Filmmaker); Rita Benis (Screenwriter); Alexandre Oliveira (Producer). Chair: Daniel Ribas
Theme: Classical and Alternative Modes IV
Chair: Craig Batty
Pablo Castrillo
Challenging the 'Classical Hollywood Style' from within: reactivity, fortuity, subjectivity, and ambiguity in the American political thriller film
Anna Weinstein
Multi-Protagonist Films: A Study of Complex Narrative Story Structure in Ensemble Screenplays
Theme: Cinematic Narratives and Other Arts I
Chair: Marja-Riitta Koivumäki
Júlia Machado
Transgressive Bodies and the Physical Dramaturgy of Cinema: From Narrative Excess to Threshold Encounters
Alex Munt
Regimes of Vision: The Fish-Eye Lens
Rita Brito Benis
Acts of reading: the demands on screenplay reading
Theme: Screenwriting and Culture I
Chair: Carlos Ruiz Carmona
Christina Milligan
"If it takes a village to raise a child, does it also take a village to destroy one?"
Jools Ayodeji
Through the Lens of History: Confident colonialism, Immigration and British Cinema
Agnieszka Piotrowska
Adaptation as inter-semiotic translation: Finding Temeraire
Theme: Alternative Narrative Structures in Japanese Feature Films and Documentary
Chair: Siri Senje
Alec McAulay
Order and Chaos in "One Cut of the Dead" – alternative structure in a hit Japanese Zombie comedy.
John Williams
Stories full of Holes – Haruki Murakami's influence on the story structure of Starfish Hotel and the roots of alternative Japanese story structure.
Yu Iwasaki
Tokyo Undercurrent – exploring alternative forms in documentary structure. What do the dominant structures mean in Japanese TV?
Keynote Speaker: Christoph Bode · Opening Up Spaces of Possibility: How Future Narratives Impact Story-telling in the Movies
Theme: Cinematic Narratives and Other Arts II
Chair: Kerstin Stutterheim
Cristóvão dos Reis
Film / Space / Narrative
Alexandra João Martins
Geo-aesthetics in António Reis and Margarida Cordeiro's cinema
Daniel Moreira
The spiral of time: the crystal image in Herrmann's music for Hitchcock's Vertigo
Theme: Classical and Alternative Modes V
Chair: Matthias Brütsch
Christopher Thornton
Order vs. Chaos, and the Delicate Balance
Jorge Palinhos
Expecting the unexpected: Mike Leigh and the authenticity of improvisational scriptwriting
Theme: The Industry IV
Chair: Rosanne Welch
Marie Macneill
The Meddle Of The Muddle: How many captains does it take to steer a story and whose course is it anyway?
Siri Senje
Cruising through chaos – strategies for writers navigating in environments of creative feedback diversity
Steven Price
Screenwriting as a cottage Industry
Theme: Historical Documentary Screenwriting
Chair: Jaime Neves
Nadia Meneghello
The Adaptation of Chaotic Historical Archives into an Orderly Narrative Structure in the Form of a Screenplay: A Case Study.
Jeff Rush
Docudrama Structure and Tone as Historiography
Clarissa Mazon Miranda
Hybrid fiction and non- fiction: a study of biopics in Brazil
Theme: Chaos in Cafflogion: a Case Study of Screenplay Development in Welsh Language Film, Across Academia and Industry
Chair: Christina Milligan Dafydd Sills-Jones
The Writer:
Roger Owen
The Director:
Huw Penallt Jones
The Producer:
Theme: Classical and Alternative Modes VI
Chair: Jeff Rush
Isadora García Avis / Lourdes Domingo
Structure and narrative complexity in American sitcoms: The case of The Good Place
Laura Pousa /
Raquel Crisóstomo Disruptive narratives in independent tv: the case of I love Dick and Matar al Padre.
Matthias Brütsch
From Chaos to Order? The challenges for Puzzle-Plots in TV-Serials
Theme: Cinematic Narratives and Other Arts III
Chair: Daniel Moreira
Balázs Zágoni
The brilliant character-chaos – in the HBO adaptation of Elena Ferrante's My brilliant friend
Miguel Mota
The Screenplay at Play: Malcolm and Margerie Lowry's Tender Is the Night
Theme: Pedagogies I
Chair: Stephen Curran
Craig Batty
The Screenwriting Doctorate: How Do Candidates Articulate the Screenplay as a Contribution to Knowledge?
Ben Slater
Odd One Out: Challenges and tensions in teaching screenwriting for production and as creative writing.
Kirsi Reinola
Writing within constraints – limitations at the service of imagination
Theme: Continuities and Innovation in Screenwriting
Chair: Alexandra Ksenofontova
Mirosław Przylipiak
Narration in the Fiction Film Revisited
Kerstin Stutterheim
The Chaos of Modernity
Paulo Filipe Monteiro
The script as anticipation or Transcription
Theme: Screenwriting and Culture II
Chair: Steven Price
Fabiano Grendene de Souza
Recent Brazilian Historical Films: How the Characters' Point of View Make the History Ambiguous
Alastair Hagger
"Patience Doesn't Get You What You Want": Chaos and The Historical Criminal on the British Screen
Raffaele Chiarulli
Screenwriting Italian Style. The Voices of the Masters.
Theme: Classical and Alternative Modes VII
Chair: Eva Novrup Redvall
Rubens Rewald
SMOKING / NO SMOKING, the Films of Forking Paths
Rafael Leal
Between presence and narration: How immersive media challenges linear Screenwriting
Anna Kumacheva
The order of disorder: Influencing viewers' perception by integrating non-linear storytelling methods into classical structures.
Theme: Screenwriting and Culture III
Chair: Ana Isabel Soares
Ghazaleh Golbakhsh
The opacity of liminal screen space: Writing the Iranian diaspora
Rakesh Sengupta
Can the Popular be Political? Screenwriting Collaboration in Bollywood during the UPA II Regime (2010-13)
Theme: Screenwriting and Identity II
Chair: Ana Sofia Pereira
Debbie Danielpour
Empathy and the Screenplay: will short-form and changing viewing modalities weaken how screen stories build empathy?
Alexandra Leaney
Focalisation and the child protagonist as 'witness of trauma' in films for adult audiences
Ana Filipa Costa
Nodus Tollens
Theme: Screenwriters I
Chair: Maxine Gee
Fanny Van Exaerde
"Do they expect to find order or chaos? – They expect the worst.". Cocteau's Les Parents terribles: writing and revising the screenplay"
Ronald Geerts
Alain Robbe-Grillet: Screenwriting as the creation of complex systems out of the slippages of order and disorder
Stephen Curran
Women Screenwriting Educators of the Studio Eraan
Keynote Speaker: Thomas Elsaesser · The (Re-)Turn to Non-Linear Storytelling: Time Travel and Looped Narratives
Theme: Screenwriting and Culture IV
Chair: Rafael Leal
Maxine Gee
Lost or Found in Translation: Negotiating the Adaptation Process between Japanese short story to British short film.
Julia Sabina Gutiérrez
A new juvenile fiction genre: a case study of the Spanish remake of the TV Series «SKAM»
Patricia Phalen
Fiction TV series for young people in Spain: a genre in constant evolution
Theme: Classical and Alternative Modes VIII
Chair: Maria Guilhermina Castro
J. J. Murphy
Alternative Documentary Scripting: William Greaves's In the Company of Men (1969)
Luisa Cotta Ramosino / Laura Cotta Ramosino
Narcos: voice over between irony and chronicle
Fulten Larlar
The Republic of Gilead as a Dionysian State: The analysis of the Hulu Series, The Handmaid's Tale in terms of how the Dionysian setting and tragic dispositions of the characters set up an agon of order and chaos, through the works of Nietzsche and Otto
Theme: Cinematic Narratives and Other Arts V
Chair: Rita Brito Benis
Ana Isabel Soares
Different media converge in Edgar Pêra's work
Ana Sofia Pereira
"Dina and Django" – Beyond Conventional Storytelling
Emma Bolland
Performing Screenwriting as Art Practice: where and how does the film reside?
Theme: Screenwriters II
Chair: Jorge Palinhos
Dave Jackson
Chaos and Structure in the Work of David Lynch
Jan Henschen
Bringing Order into Everyday Life – The Script The Joyless Street (Willy Haas, 1925) and its System of Arrangement
Theme: Digital Worlds III
Chair: Rubens Rewald
Samuel Marinov
Interdisciplinary Computer- Assisted Approach To Screenplay Genre Analysis Based On The Plutchik Theory Of Emotions
Anthony Twarog
The Other Black List: The Blurred Role of the Blcklst.com Screenwriting Service
Teresa Bosch Fragueiro / Ignacio Berdiñas
Applying Artificial Intelligence to deconstruct scripts, a new type of order
Conference Organizing Committee
Maria Guilhermina Castro (UCP-CITAR)
Daniel Ribas (UCP-CITAR)
Pedro Alves (UCP-CITAR)
Jorge Palinhos (IPB-ESACT; IPL-ESTC; ESAP-CEAA) Fátima Chinita (IPL-ESTC; UBI-LABCOM; UCP-CITAR) Rita Benis (FLUL-CEC)
Carlos Ruiz Carmona (UCP-CITAR) Jaime Neves (UCP-CITAR)
SRN Executive Council (2018-19)
Carmen Sofía Brenes John Finnegan Margaret McVeigh Christina Milligan Paolo Russo
Claus Tieber
Anna Zaluczkowska
E-Book PDF: Open in New Window | Download
Subscribe: Google Podcasts | RSS