Today's the Stephens College MFA in TV and Screenwriting #mentormonday goes out to Jon Vandergriff! (IMDB)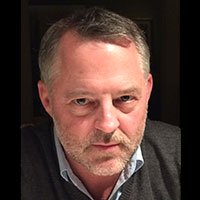 Jon Vandergriff received his MFA in screenwriting at the University of Southern California and immediately segued into professional sitcom writing with his debut freelance script for the ABC hit show, Coach.
That was followed by a six-year stint on the even bigger ABC hit, Home Improvement, where he rose from staff writer to supervising producer. He attained the title of co-executive producer on the popular WB show Sabrina, the Teenage Witch. Along the way, Vandergriff wrote sitcom pilots for NBC and The WB and also has had two screenplays optioned by Hollywood-based production companies.
A lifelong lover of board games, Vandergriff also is a board game inventor who has had three games published, including Anger Management and A Way with Words, which also is an app and was recently picked up by Electronic Arts to publish on their website, pogo.com.
---
Follow and Like the Stephens College MFA in TV and Screenwriting