Highlighting the articles in the past editions of the Journal of Screenwriting, of which I am the Book Reviews Editor. Hopefully these abstracts will entice you to did a little deeper into the history and future of screenwriting. — Rosanne
---
Colonizing, decolonizing: Bad-faith liberalism and African space colonialism in Doris Lessing's screenplay The White Princess
By James Arnett
Although Doris Lessing frequently wrote about Africa over the course of her career, and her relationship to colonialism is undeniably critical, changing theoretical paradigms have complicated readings of her anticolonial critique. From a treasure trove of unpublished African material contained in her papers at the Harry Ransom Center Archives at the University of Texas, this article looks at one of her unpublished screenplays, The White Princess, as a complex and fraught attempt to generate an ethos of decolonization well in advance of its contemporary, post-postcolonial preeminence in twenty-first-century theoretical discourse. Lessing's positing of a speculative future African recolonization of Britain would have emerged into a smattering of British speculative fictions of the late 1960s and 1970s that likewise imagined African colonialism, but did so, this article argues, hampered by a bad-faith liberalism. Despite the subversive potential of exploring inverted colonial dynamics, this article argues that Lessing ultimately cannot break free of generic conventions, political and theoretical limitations, or colonial discursive structures to achieve real decolonization work in The White Princess – although she may succeed elsewhere in her oeuvre.
---
The Journal of Screenwriting is an international double-blind peer-reviewed journal that is published three times a year. The journal highlights current academic and professional thinking about the screenplay and intends to promote, stimulate and bring together current research and contemporary debates around the screenplay whilst encouraging groundbreaking research in an international arena. The journal is discursive, critical, rigorous and engages with issues in a dynamic and developing field, linking academic theory to screenwriting practice. 
Get your copy and subscription to the Journal of Screenwriting Today!
---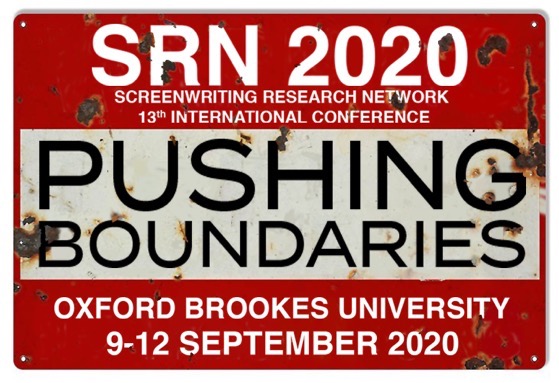 Join me at the Screenwriting Research Network's Annual Conference in Oxford, UK
---
* A portion of each sale from Amazon.com directly supports our blogs
** Many of these books may be available from your local library. Check it out!