Highlighting the articles in the past editions of the Journal of Screenwriting, of which I am the Book Reviews Editor. Hopefully these abstracts will entice you to did a little deeper into the history and future of screenwriting. — Rosanne
---
Where are you from? Place as a form of scripting in independent cinema by J. J. Murphy
 
Large-budget Hollywood studio productions generally prefer a high level of fabrication in creating a film's setting, either through the building of sets or through special effects, because it gives the production team greater control. Yet that's often been less true of indie films historically. For a variety of reasons, the setting or location of independent films often becomes a central part of the scripting of a film. It is obviously cheaper to use what already exists in reality rather than to attempt to create a location through set design or art direction. Beyond issues of budget, however, my interest here is in exploring how 'place' can actually function as a key element in the scripting process, especially one that is rooted in visual storytelling, by taking into account the myriad ways that a film's setting can contribute to and enhance the narrative beyond the use of generic, decorative or touristic locations. Using examples drawn from independent cinema, the article argues that place can have an intrinsic, integrative, stylistic, structural, conceptual and thematic function.
---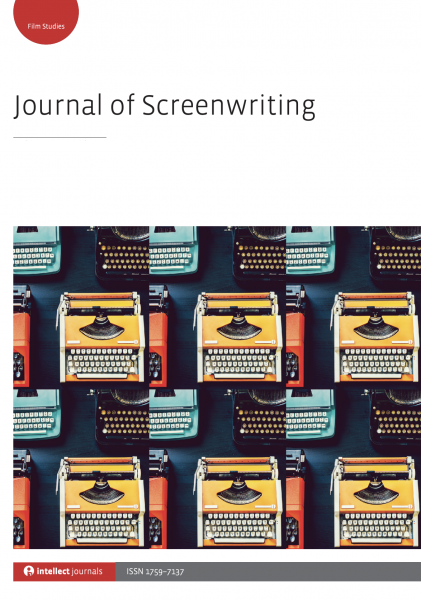 The Journal of Screenwriting is an international double-blind peer-reviewed journal that is published three times a year. The journal highlights current academic and professional thinking about the screenplay and intends to promote, stimulate and bring together current research and contemporary debates around the screenplay whilst encouraging groundbreaking research in an international arena. The journal is discursive, critical, rigorous and engages with issues in a dynamic and developing field, linking academic theory to screenwriting practice. 
Get your copy and subscription to the Journal of Screenwriting Today!
---
* A portion of each sale from Amazon.com directly supports our blogs
** Many of these books may be available from your local library. Check it out!