Highlighting the articles in the past editions of the Journal of Screenwriting, of which I am the Book Reviews Editor. Hopefully these abstracts will entice you to did a little deeper into the history and future of screenwriting. — Rosanne
---
The continuing story: Experiments with serial narrative in 1960s prime-time television by Caryn Murphy
 
This article examines innovations in prime-time narratives in US prime-time television in the 1960s, using archival evidence to trace the goals, concerns and conflicts of screenwriters and producers on series including The Defenders (CBS, 1961-65), The Fugitive (ABC, 1963-67), Peyton Place (ABC, 1964-69), and Dr. Kildare (NBC, 1961-66). During this decade, television writers and producers innovated in response to outside concerns regarding the content of popular episodic programmes, and as a method of encouraging audience engagement and habit viewership. Historical evidence demonstrates that prime-time writers specifically sought to make a distinction between prime-time continuing narratives and those that aired during the daytime hours, in order to elevate what they considered to be a new form of television storytelling.
---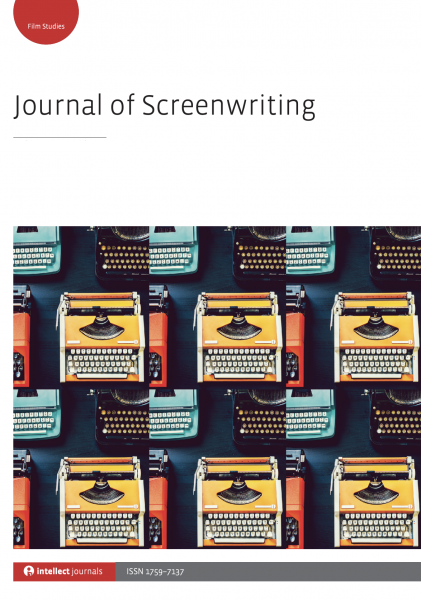 The Journal of Screenwriting is an international double-blind peer-reviewed journal that is published three times a year. The journal highlights current academic and professional thinking about the screenplay and intends to promote, stimulate and bring together current research and contemporary debates around the screenplay whilst encouraging groundbreaking research in an international arena. The journal is discursive, critical, rigorous and engages with issues in a dynamic and developing field, linking academic theory to screenwriting practice. 
Get your copy and subscription to the Journal of Screenwriting Today!
---
* A portion of each sale from Amazon.com directly supports our blogs
** Many of these books may be available from your local library. Check it out!