I'm going to be part of the great project in Pomona where I will be speaking on "How Doctor Who Redefined Masculinity: A Study of the Doctors and their Male Companions." If you're in the area, please stop by, say "Hi!" and check out all the other great activities, panels and authors!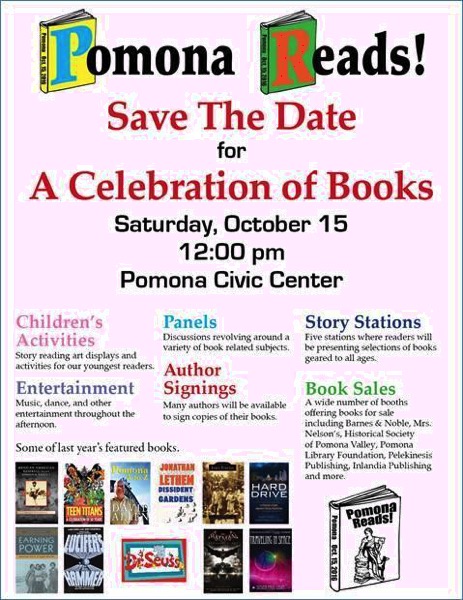 Pomona Reads: A Celebration of Books
Saturday, October 15, 2016 @ Noon
Pomona Civic Center
Don't miss Dr. Rosanne Welch on Dr. Who!Dr. Rosanne Welch is a writer and university professor who teaches Humanities courses in the (IGE) Department at California State Polytechnic University, Pomona; and screenwriting for two MFA in Screenwriting programs (Cal State, Fullerton and Stephens College).

Her current book, "Why The Monkees Matter: Teenagers, Television and American Pop Culture" is available from McFarland Publishing.

In the Who-vian world she has published a chapter in "Torchwood Declassified: Investigating Mainstream Cult Television" (I.B.Tauris) an essay in "Doctor Who and Race: An Anthology."

In January 2017 "Women in American History: A Social, Political, and Cultural Encyclopedia and Document Collection," which she co-edited with her CalPoly Pomona colleague, Dr. Peg Lamphier, will be published by ABC-CLIO. In her previous life, Welch was a television writer/producer with credits that include "Beverly Hills 90210, Picket Fences and Touched by an Angel" and ABC NEWS/Nightline.