It's always a pleasure to be invited to chat Monkees moments with other experts and this panel was extra fun since Halloween is one of my favorite holidays. We each chose our favorite scary episodes to create a perfect 5 episode binge – so listen in for the list, pop your popcorn,  purchase your candy corn and cuddle up on your couch to watch with us this Halloween!
Zilch #102 SPOOKY MONKEES MOMENTS!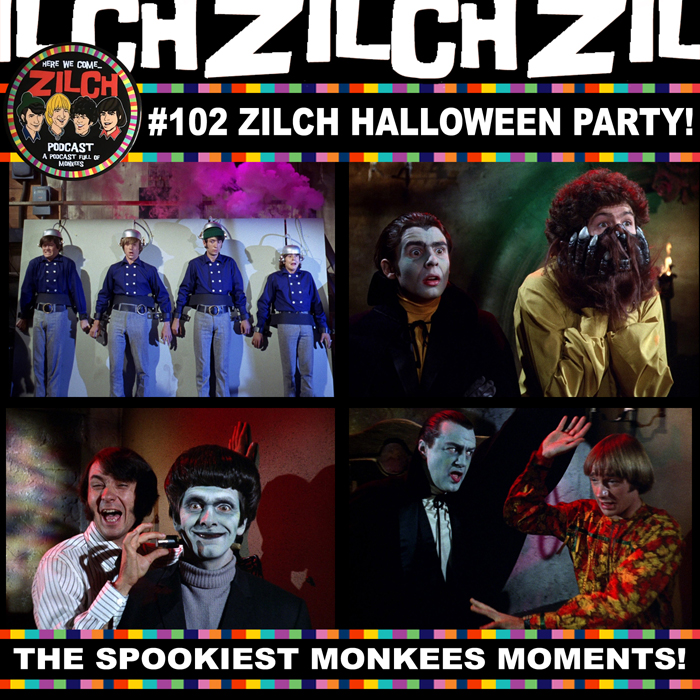 Trick or Treat! Welcome to a Zilch Halloween episode! Join Kenacula & Christine Carlson Werewolf as they Haunt the Zilch Castle.Then a Spooky Panel of Scary Monkees Moments with Courtney Cronin Dold, Dr.Rosanne Welch, Sarah Clark, Melanie Mitchell! Boo! Be safe and Happy Halloween!
Podcast: Play in new window | Download
Subscribe: Google Podcasts | RSS