Dr. Rosanne Welch reads from America's Forgotten Founding Father
I was deeply honored to be asked to read a section of my novel America's Forgotten Founding Father (on the life of Filippo Mazzei) at the launch party for the entire Mentoris Book Project, which includes over 30 books about famous Italians and Italian Americans. At the Italian Cultural Institute in Westwood over a hundred family and friends gathered to celebrate this new publishing venture created by Robert Barbera under the umbrella of his Barbera Foundation. The evening also offered the chance to meet the director of the Italian Cultural Institute, Valeria Rumori and her cultural attache, Leonilde Callocchia.
Dr. Rosanne Welch and Robert Barbera, Founder of The Barbera Foundation and The Mentoris Project
Books for sale
---
Print Edition | Kindle Edition | Apple iBooks Edition | Nook Edition
---
It was especially nice that my mother Mary was on hand as she is the youngest child of the immigrants who brought our family to America, and my son Joseph, who is their great grandchild — and of course my wonderful husband Douglas, who recorded the event and took all the photos, which means, of course, that he does not appear in any of them. 
Dr. Rosanne Welch and Mary Danko
Mary Danko, Joseph "Guiseppe" Welch and Dr. Rosanne Welch
Many thanks to Robert and to Ken LaZebnik, editor of the series who invited me along for the ride and to all the local Stephens MFA students who came out to support their professors in this new venture.
Fellow Mentoris Author, Pamela Winfrey, signs her book, "Marconi and His Muses"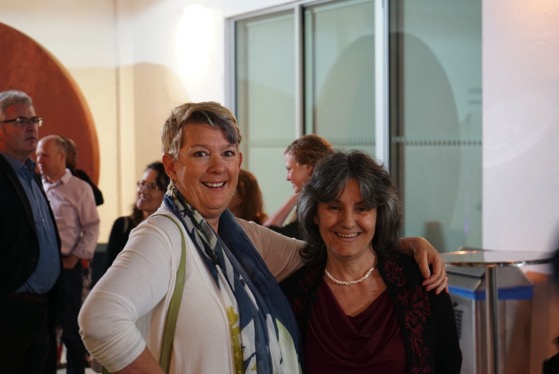 Fellow Mentoris Author (Soldier, Diplomat, Archaeologist: A Novel Based On The Bold Life Of Louis Palma Di Cesnola), Dr. Peg Lamphier and Dr. Rosanne Welch