Watch the complete When Women Wrote Hollywood Book Launch Event
Khanisha Foster, Author of "The Nature and Genius of Alice Guy Blaché" from "When Women Wrote Hollywood"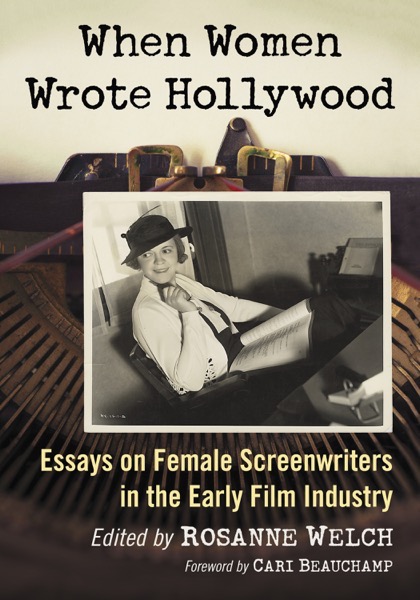 When Women Wrote Hollywood Book Launch Event
August 11, 2018 at the Jim Henson Studios, where the Stephens College MFA in TV and Screenwriting program resides.
These 23 essays cover a range of female screenwriters from the early years of film through the 1940s, women whose work helped create the unforgettable stories and characters beloved generations of audiences but whose names have been left out of most film histories. Not this one. This collection is dedicated to those women and written by a group of women grateful to stand on the shoulders of those who came before – as a beacon to those who will come after.
Many thanks to the essay contributors who joined us and spoke so eloquently about the women writers they had researched: Toni Anita Hull, Laura Kirk, Amelia Phillips, Sarah Phillips, Julie Berkobien, Khanisha Foster, Lauren Smith, and to Cari Beauchamp, who wrote the Forward to the collection.
---
Buy a signed copy of when Women Wrote Hollywood
Paperback Edition | Kindle Edition | Google Play Edition
* A portion of each sale from Amazon.com directly supports our blogs
** Many of these books may be available from your local library. Check it out!
† Available from the LA Public Library
Podcast: Play in new window | Download
Subscribe: Google Podcasts | RSS