What this entire presentation — How The Monkees Changed Television with Rosanne Welch, PhD (Complete Presentation and Q&A) [Video] (45:06)
Rosanne Welch, PhD, Author of Why The Monkees Matter, presents "How The Monkees Changed Television" at a Cal State Fullerton Lunch Lecture on May 8, 2018.
In this talk, she shows how The Monkees, and specifically their presence on television, set the stage for large changes to come in the late 1960s.
Transcript
As they were putting the show together the original credits give him that name. By the time it finally gets on the air they've gone to Micky Dolenz. Don't know why but now suddenly the character the goofy crazy one is Micky Dolenz and the problem with that is we don't know who the real guys are and above and beyond the character you are and the person you are in your publicity the fan magazines were going crazy back in the day and they were inventing a persona for you. Micky Dolenz's sister who tours with him musically now wrote a column "What it's like to be Mickey's sister". Which you're pretty sure wasn't anything that actually happened in their family right and when Davy Jones decided to get married, it had to be kept a secret because nobody wanted the cute boy to be married or girls would feel guilty for wanting him that would be a bad thing to do
---
 Buy Why The Monkees Matter: Teenagers, Television and American Pop Culture
A hit television show about a fictitious rock band, The Monkees (1966-1968) earned two Emmys–Outstanding Comedy Series and Outstanding Directorial Acheivement in Comedy.

Capitalizing on the show's success, the actual band formed by the actors, at their peak, sold more albums than The Beatles and The Rolling Stones combined, and set the stage for other musical TV characters from The Partridge Family to Hannah Montana. In the late 1980s, the Monkees began a series of reunion tours that continued into their 50th anniversary.

This book tells the story of The Monkees and how the show changed television, introducing a new generation to the fourth-wall-breaking slapstick created by Laurel and Hardy and the Marx Brothers.

Its creators contributed to the innovative film and television of 1970s with projects like Bob & Carol & Ted & Alice, The Mary Tyler Moore Show, Laugh-In and Welcome Back, Kotter. Immense profits from the show, its music and its merchandising funded the producers' move into films such as Head, Easy Riderand Five Easy Pieces.
McFarland (Direct from Publisher) | Amazon | Kindle Edition | Nook Edition
Want to use "Why The Monkees Matter" in your classroom?
Order Examination Copies, Library and Campus Bookstore orders directly from McFarland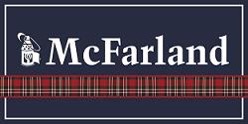 Podcast: Play in new window | Download
Subscribe: Google Podcasts | RSS