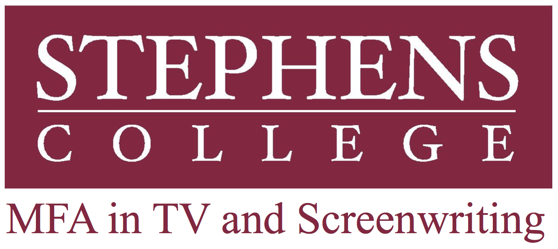 From Stephens College Office of Academic Affairs…
I am pleased to share with you the following announcement about an exciting change of leadership for the Stephens College MFA in TV and Screenwriting program. Congratulations to the team and thank you for all of your hard work building an amazing program.
– Dr. Leslie Willey, Stephens College Vice President for Academic Affairs
The Stephens College MFA in TV and Screenwriting  established in 2014, has named Dr. Rosanne Welch as the new executive director. Program founder and former director Ken LaZebnik will serve as Writer-in-Residence, while Khanisha Foster '17, a graduate of the M.F.A. program, will serve as associate director. The program also features 15 faculty mentors and a rotating group of guest lecturers, all working writers, members of the Writers Guild and successful industry professionals.
Welch has served as a faculty member in the M.F.A. program since its start, creating a set of courses around the history of screenwriting, and teaching courses in one-hour drama. Her television writing credits include "Beverly Hills 90210," "Picket Fences," "ABC News: Nightline" and "Touched by an Angel."
She edited "When Women Wrote Hollywood," a book of essays published in 2018 that was named runner-up for the Susan Koppelman Award honoring the best anthology, multi-authored or edited book in feminist studies by the Popular Culture Association. She co-edited "Women in American History: A Social, Political, and Cultural Encyclopedia," which was named to both the 2018 Outstanding References Sources List and the list of Best Historical Materials by the American Library Association, and authored "Why the Monkees Matter: Teenagers, Television and American Popular Culture."
Welch serves as book reviews editor for the Journal of Screenwriting and on the editorial board for Written By magazine. She was elected to the executive committee of the International Screenwriting Research Network this year for a two-year term.