Congratulations Krista Dyson (Stephens College MFA in TV and Screenwriting Class of 2018), co-producer on "When All That's Left Is Love" which won the Buffy for Best Documentary at the 2019 Tampa Bay Underground Film Festival.
This feature-length documentary goes behind closed doors with Alzheimer's caregivers. Dyson worked on the film while she was completing the MFA program.
"I feel like I earned two MFAs, between the writing program and the work I did on this project… Our goal was to allow the audience to truly understand what a complex and difficult situation exists for caregivers."
Stephens College MFA Alums are Active Achievers!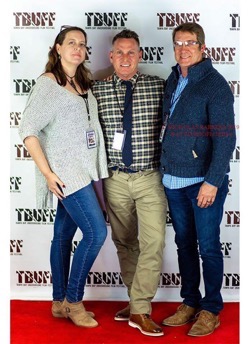 ---
Follow and Like the Stephens College MFA in TV and Screenwriting