The Stephens College MFA in TV and Screenwriting is one of many sponsors of the LaFemme Film Festival which supports and nurtures the artistic entertainment productions of women. Their President and Director, Leslie LaPage, hosts the Best in Fest podcast and recently invited me on to talk about the 10 Things Hollywood Writers Must Know.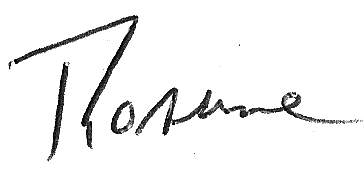 Dr. Rosanne Welch is a writer and university professor of Humanities in the (IGE) Department at California State Polytechnic University, Pomona; and screenwriting for two MFA in Screenwriting programs (Cal State, Fullerton and Stephens College). Her current books include Why The Monkees Matter: Teenagers, Television and American Pop Culture (McFarland Publishing, 2017) and Women in American History: A Social, Political, and Cultural Encyclopedia and Document Collection (ABC-CLIO, 2017), which she co-edited with her CalPoly Pomona colleague and officemate, Dr. Peg Lamphier. 

In her previous life, Welch was a television writer/producer with credits that include Beverly Hills 90210, Picket Fences and Touched by an Angel and ABC NEWS/Nightline. Welch serves as Book Reviews editor for Journal of Screenwriting and on the Editorial Advisory Board for Written By magazine, the magazine of the Writers Guild.

In this episode, Leslie and Rosanne discuss 10 things Hollywood writers must know. For example, how to write what you emotionally know, how to work in a writer's room, the do's and don'ts of pitching, when to use a pitch deck and when it's a horrible idea and much more.
Podcast: Play in new window | Download
Subscribe: Google Podcasts | RSS