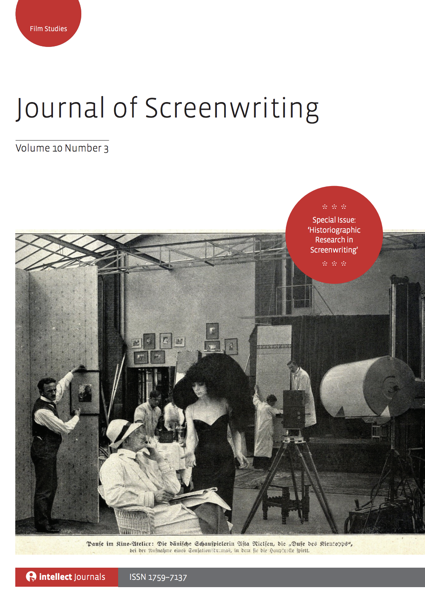 I'm always happy to announce the latest issues of the Journal of Screenwriting and 10.3 — a Special Issue discussing 'Historiographic Research in Screenwriting' — is now available! 
For me, as Book Reviews editor it's especially nice to note that 2 alums of the Stephens College MFA in TV and Screenwriting program, one current student and Friend of the Program Anna Weinstein are among the reviewers of books this month, with current MFA candidate CJ Ehrlich having reviewed a text used in our History of Screenwriting courses – Tom Stempel's Framework.
Does your college library have a subscription? Order one today to read all these reviews PLUS the articles noted below:
Crash! Boom! Bang! How to Write Action Movies, Michael Lucker (2017) 
JENNIFER ANNE MARTIN
Words in Action: Forms and Techniques of Film Dialogue, Paolo Braga (2015) 
JACKIE PEREZ
Off the Page: Screenwriting in the Era of Media Convergence, Daniel Bernardi and Julian Hoxter (2017)
ANNA WEINSTEIN
FrameWork: A History of Screenwriting in the American Film, 3rd ed., Tom Stempel (2000)
C. J. EHRLICH
For more information about the special issue and journal, click here >> https://www.intellectbooks.com/journal-of-screenwriting
Issue 10.3 Included:
STEVEN PRICE AND CLAUS TIEBER 
Articles
Die Filmprimadonna (The Film Primadonna, 1913): A case study of the fiction of a screenplay and the process of filmmaking in German early cinema 
JAN HENSCHEN
Once again into the cabinets of Dr. Caligari: Evil spaces and hidden sources of the Caligari screenplay
ALEXANDRA KSENOFONTOVA
Reel by reel: Jan Stanislav Kolár's narrative poetics in the context of transition to feature-length format in Czech silent cinema 
Walter Reisch: The musical writer
CLAUS TIEBER
Network television writers and the 'race problems' of 1968 
CARYN MURPHY
From dialogue writer to screenwriter: Pier Paolo Pasolini at work for Federico Fellini
CLAUDIA ROMANELLI 
---
The Journal of Screenwriting is an international double-blind peer-reviewed journal that is published three times a year. The journal highlights current academic and professional thinking about the screenplay and intends to promote, stimulate and bring together current research and contemporary debates around the screenplay whilst encouraging groundbreaking research in an international arena. The journal is discursive, critical, rigorous and engages with issues in a dynamic and developing field, linking academic theory to screenwriting practice. 
Get your copy and subscription to the Journal of Screenwriting Today!
---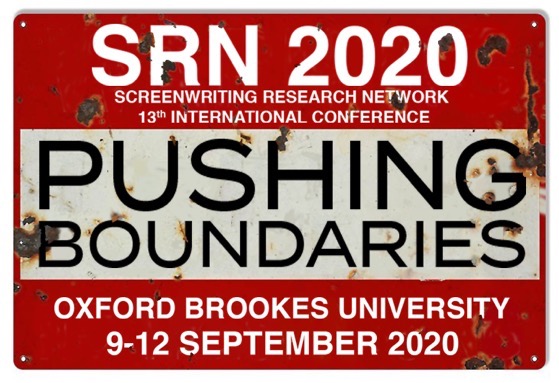 Join me at the Screenwriting Research Network's Annual Conference in Oxford, UK
---
* A portion of each sale from Amazon.com directly supports our blogs
** Many of these books may be available from your local library. Check it out!