Highlighting the articles in the past editions of the Journal of Screenwriting, of which I am the Book Reviews Editor. Hopefully these abstracts will entice you to did a little deeper into the history and future of screenwriting. — Rosanne
---
The protagonist's dramatic goals, wants and needs by Patrick Cattrysse
Screenwriting manuals tell us that narratives should have a protagonist and that a protagonist should have an important dramatic goal to achieve. With respect to this goal, manuals often mention another common distinction, that between a protagonist's want and need. Wants are generally understood as external and/or conscious dramatic goals, whereas needs are defined as internal and/or unconscious dramatic goals. This essay argues that these tools could be made more powerful if defined in a more precise way. Whereas wants refer to the goals of characters at the level of story, needs play at the level of the interaction between plot and real audience. This re-definition links the wants and needs debate with the much wider and far more complex study of audience involvement and its relationships with the value systems expressed in a narrative and those experienced by a viewer; a subject which stretches far beyond the limits of a single article.
---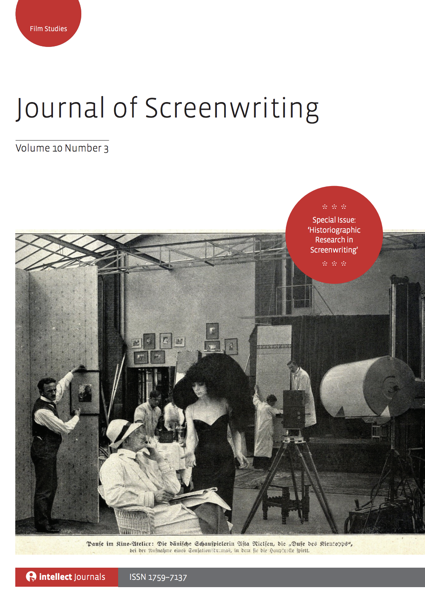 The Journal of Screenwriting is an international double-blind peer-reviewed journal that is published three times a year. The journal highlights current academic and professional thinking about the screenplay and intends to promote, stimulate and bring together current research and contemporary debates around the screenplay whilst encouraging groundbreaking research in an international arena. The journal is discursive, critical, rigorous and engages with issues in a dynamic and developing field, linking academic theory to screenwriting practice. 
Get your copy and subscription to the Journal of Screenwriting Today!
---
* A portion of each sale from Amazon.com directly supports our blogs
** Many of these books may be available from your local library. Check it out!