Highlighting the articles in the past editions of the Journal of Screenwriting, of which I am the Book Reviews Editor. Hopefully these abstracts will entice you to did a little deeper into the history and future of screenwriting. — Rosanne
---
Time, space and movement: screenplay as oral narrative by Adam Ganz
Paul Schrader contends that the screenplay is an oral medium. This article explores the validity of this contention by analysing the ballad Janet or Lady Maisry (Child 65) and its use of what are generally thought of as screenwriting techniques to tell its story, in particular looking at the way it makes use of montage, multiple narratives and different timescales to create suspense and involve the audience. It looks at the role of visualization in oral narrative and suggests that screenwriters and analyses have much to gain by looking at films as oral narratives, which like ballads are told rhythmically in real time in front of an audience. It suggests that screenwriters and academics studying the screenplay could benefit from looking at song and music as a helpful paradigm for understanding screenplay techniques and developing screenplay notation.
---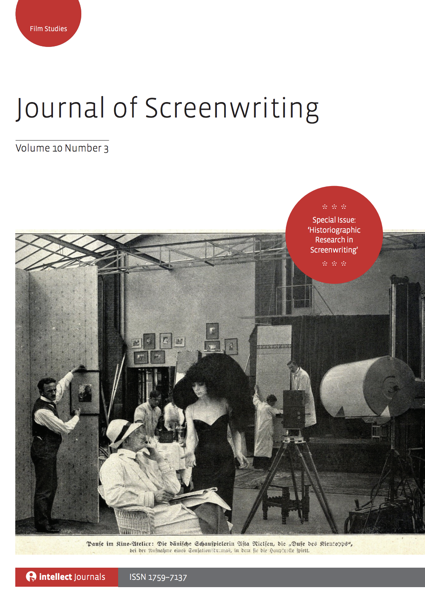 The Journal of Screenwriting is an international double-blind peer-reviewed journal that is published three times a year. The journal highlights current academic and professional thinking about the screenplay and intends to promote, stimulate and bring together current research and contemporary debates around the screenplay whilst encouraging groundbreaking research in an international arena. The journal is discursive, critical, rigorous and engages with issues in a dynamic and developing field, linking academic theory to screenwriting practice. 
Get your copy and subscription to the Journal of Screenwriting Today!
---
* A portion of each sale from Amazon.com directly supports our blogs
** Many of these books may be available from your local library. Check it out!