Highlighting the articles in the past editions of the Journal of Screenwriting, of which I am the Book Reviews Editor. Hopefully these abstracts will entice you to did a little deeper into the history and future of screenwriting. — Rosanne
---
The early screenwriting practice of Ernest Lehman by Ted Nannicelli
This article analyses Ernest Lehman's early screenwriting practice and argues that there are essential commonalities between it and his prose fiction writing practice. In the first section, I highlight the similarities between Lehman's working notes for his abandoned novel, You Scratch My Back , and his unfinished screenplay for the MGM project, Labor Story. In the second section, I look at the ways in which Lehman's prose fiction writing practice influences the composition of his first screenplay, for Executive Suite, as well as the composition of his screenplay for Sweet Smell of Success, and argue that in his prose fiction writing and screenwriting, Lehman uses language in the same aesthetically relevant ways.
---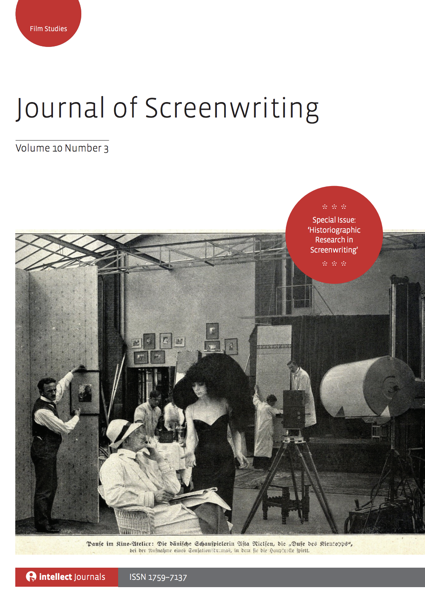 The Journal of Screenwriting is an international double-blind peer-reviewed journal that is published three times a year. The journal highlights current academic and professional thinking about the screenplay and intends to promote, stimulate and bring together current research and contemporary debates around the screenplay whilst encouraging groundbreaking research in an international arena. The journal is discursive, critical, rigorous and engages with issues in a dynamic and developing field, linking academic theory to screenwriting practice. 
Get your copy and subscription to the Journal of Screenwriting Today!
---
* A portion of each sale from Amazon.com directly supports our blogs
** Many of these books may be available from your local library. Check it out!