Highlighting the articles in the past editions of the Journal of Screenwriting, of which I am the Book Reviews Editor. Hopefully these abstracts will entice you to did a little deeper into the history and future of screenwriting. — Rosanne
---
First of all, the screenplay problem has to be solved: the public debate on screenwriting in 1930s Finland by Raija Talvio
In 1930s Finland the new medium of the sound film was regarded as an essential part of modern culture. After the advent of sound, the domestic film industry flourished and the development of the national cinema became the subject of a lively debate in popular film magazines. A large part of this discussion was centred on the screenplay. The choice of suitable subject matter and important themes were investigated, as were the special requirements of the craft for the writer. In this article I explore how screenwriting and the screenwriter were constantly defined and redefined in public discussion in film magazines during the decade and how this discussion influenced the formation of the identity of the screenwriting profession.
---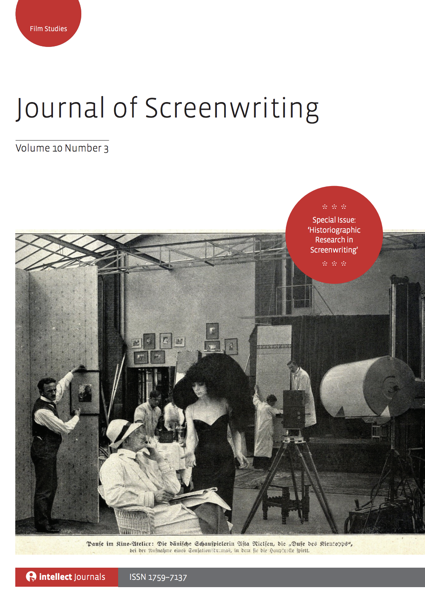 The Journal of Screenwriting is an international double-blind peer-reviewed journal that is published three times a year. The journal highlights current academic and professional thinking about the screenplay and intends to promote, stimulate and bring together current research and contemporary debates around the screenplay whilst encouraging groundbreaking research in an international arena. The journal is discursive, critical, rigorous and engages with issues in a dynamic and developing field, linking academic theory to screenwriting practice. 
Get your copy and subscription to the Journal of Screenwriting Today!
---
* A portion of each sale from Amazon.com directly supports our blogs
** Many of these books may be available from your local library. Check it out!