Highlighting the articles in the past editions of the Journal of Screenwriting, of which I am the Book Reviews Editor. Hopefully these abstracts will entice you to did a little deeper into the history and future of screenwriting. — Rosanne
---
The strange case of Ronald Tavel: Andy Warhol's only screenwriter by J. J. Murphy
During the period 1963–1968, the Pop artist Andy Warhol turned his attention from painting and sculpture to film-making. Warhol gained attention for a series of notorious silent films – Sleep (1963), Empire, Blow Job and Eat (all 1964) – which early critics connected to minimalism and viewed as precursors to structural film. Warhol, however, confounded early admirers by collaborating with the writer Ronald Tavel on a number of sync-sound, more narrative films, beginning with Harlot (1964). The collaboration proved unlike any other between a director and screenwriter with Warhol incorporating the frustrations and tensions that often exist between screenwriters and directors as an essential part of the work.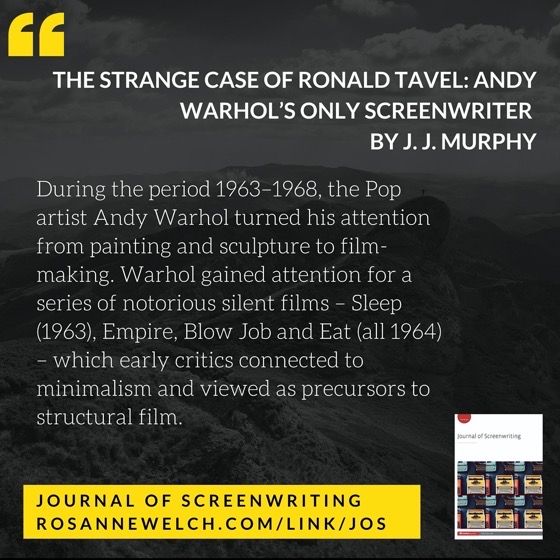 ---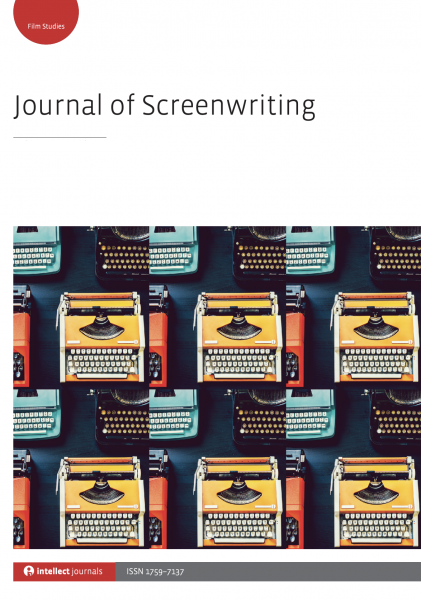 The Journal of Screenwriting is an international double-blind peer-reviewed journal that is published three times a year. The journal highlights current academic and professional thinking about the screenplay and intends to promote, stimulate and bring together current research and contemporary debates around the screenplay whilst encouraging groundbreaking research in an international arena. The journal is discursive, critical, rigorous and engages with issues in a dynamic and developing field, linking academic theory to screenwriting practice. 
Get your copy and subscription to the Journal of Screenwriting Today!
---
* A portion of each sale from Amazon.com directly supports our blogs
** Many of these books may be available from your local library. Check it out!