Highlighting the articles in the past editions of the Journal of Screenwriting, of which I am the Book Reviews Editor. Hopefully these abstracts will entice you to did a little deeper into the history and future of screenwriting. — Rosanne
---
Storytelling in Bhutanese cinema: Research context and case study of a film in development by Shohini Chaudhuri, Sue Clayton
Screenwriter and director Sue Clayton and academic Shohini Chaudhuri consider storytelling structures in Bhutan, a country that has, until recently, been relatively culturally isolated but is now moving towards entering the global stage. As in the rest of South Asia, the dominant cinematic model in Bhutan is that of Bollywood, yet Buddhism, the oral tradition and supernatural beliefs form a rich repertoire of stories that screenwriters of the emerging film industry are increasingly attempting to mine. In this article, we show how cinematic storytelling in Bhutan functions as a kind of 'secondary orality' through our analyses of an earlier international co-production Travellers and Magicians (2003), two local DV films, and the film project that Clayton is developing in dialogue with Bhutanese writers, Jumolhari. We argue that Bhutan's Buddhist, animist and oral traditions challenge and transform classically established cinema conventions of story structure, decentring individual human subjectivity as the controlling force and producing an altogether different kind of hero's journey.
---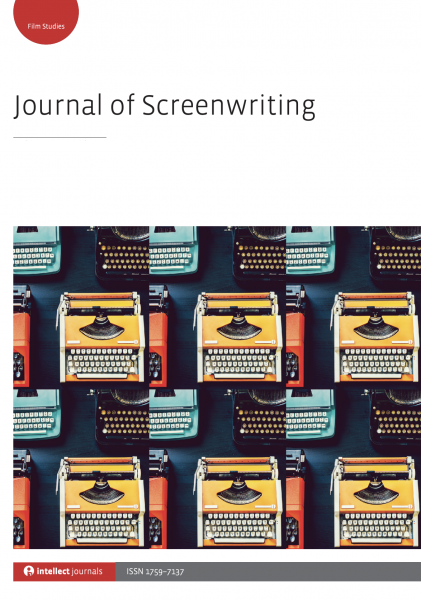 The Journal of Screenwriting is an international double-blind peer-reviewed journal that is published three times a year. The journal highlights current academic and professional thinking about the screenplay and intends to promote, stimulate and bring together current research and contemporary debates around the screenplay whilst encouraging groundbreaking research in an international arena. The journal is discursive, critical, rigorous and engages with issues in a dynamic and developing field, linking academic theory to screenwriting practice. 
Get your copy and subscription to the Journal of Screenwriting Today!
---
* A portion of each sale from Amazon.com directly supports our blogs
** Many of these books may be available from your local library. Check it out!