Highlighting the articles in the past editions of the Journal of Screenwriting, of which I am the Book Reviews Editor. Hopefully these abstracts will entice you to did a little deeper into the history and future of screenwriting. — Rosanne
---
Irish cinema 1994–2009: The trajectory of script development policy at the Irish Film Board by Díóg O'Connell
This article explores the changing nature of public policy in Ireland, 1994–2009, as it relates to film and scriptwriting practice. The dominant discourse in Irish cinema studies has centred around ideas of identity, national identity in particular with more recent studies branching off in the direction of genre studies, political economy and narrative studies. This article is framed, broadly speaking, within a political economy discourse, by way of exploring how Irish Film Board policy changed over a specific period as a result of internal and external factors, shaping a structure that would determine how Irish scriptwriters related to the wider field of film production. Through a survey of Irish Film Board policies, newspaper articles and annual reports, this article presents a general historical overview of an evolving film policy as it related directly to scriptwriting and script development. Against this backdrop, other questions surface about Irish cinema and scriptwriting practice, particularly questions centred on local/global issues.
---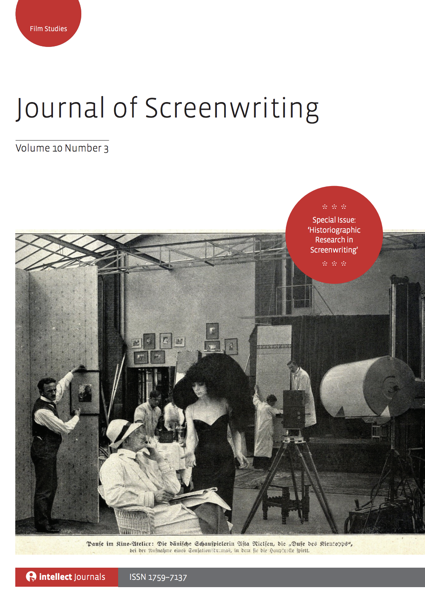 The Journal of Screenwriting is an international double-blind peer-reviewed journal that is published three times a year. The journal highlights current academic and professional thinking about the screenplay and intends to promote, stimulate and bring together current research and contemporary debates around the screenplay whilst encouraging groundbreaking research in an international arena. The journal is discursive, critical, rigorous and engages with issues in a dynamic and developing field, linking academic theory to screenwriting practice. 
Get your copy and subscription to the Journal of Screenwriting Today!
---
* A portion of each sale from Amazon.com directly supports our blogs
** Many of these books may be available from your local library. Check it out!