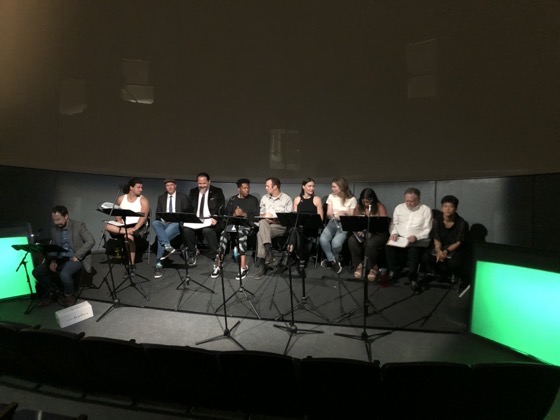 The live reading cast of "Mount Wilson" at @seriesfest runs through their tech rehearsal for tonight's show.
Written by Adam Parker @wawparker , Misty Brawner, Betsy Leighton , Dr. Rosanne Welch
Join us for the first public read of Mount Wilson, a drama pilot which follows Edwin Hubble, a rising astronomer, as he navigates his own web of lies as he works to disprove the theories of some of the greatest minds of the 20th Century. Hubble finds an unlikely alliance in Milton Humason, a maintenance worker at the Mount Wilson Observatory, who may just hold the key to the secrets of the Universe. Mount Wilson was written in partnership with the SeriesFest Writers Room Initiative and produced by Dilettante Productions and Unreal Media.