Dr. Rosanne Welch presents "How Doctor Who Redefined Masculinity: A Study of the Doctors and their Male Companions" at the Cal Poly Pomona University Library. Dr. Welch teaches in the IGE (Interdisciplinary General Education) program.
Transcript:
What I thought was perfect for me was "Day of the Doctor" – their 50th Anniversary Special started with a quote by Marcus Aurelius. "Waste no more time arguing about what a good man should be. Be one!" Which is really very close to "Do or Do not. There is no try." It's always the same kind of ideal, let's just go do these things. so, I think that is quote wonderful. We come to this quote in this episode celebrating the entire series and I'm going to talk about how I think that is reflected.
A clip from this 5th talk on various aspects of Doctor Who presented by Dr. Welch. You can find Dr. Welch's other Doctor Who talks using the links below.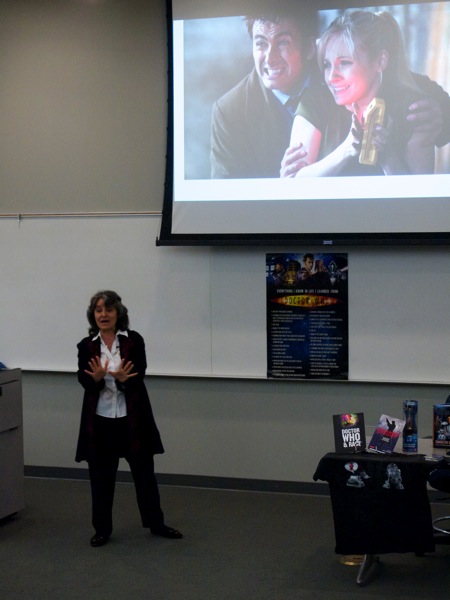 Follow Dr. Rosanne Welch on the Web and via social media at:
Podcast: Play in new window | Download
Subscribe: Google Podcasts | RSS