Thanks to having met Dr. Mariappan Jawaharlal (Dr. Jawa) while we were both doing TEDx talks in 2016, he invited me to present on the pedagogy of the flipped classroom that I practice in my classes in the IGE Department for his panel: "Advances in Engineering Education Symposium" at the American Association for the Advancement of Science (AAAS) conference held on the CalPoly campus last week.
Titled "From Atoms to Applications" this conference is the 99th annual Pacific Division Meeting of the group and the first ever held at CPP.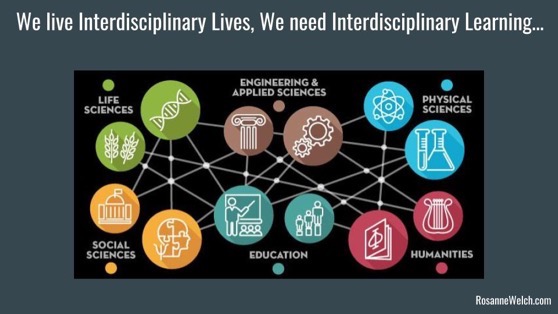 I ended up using the title "We Live Interdisciplinary Lives/We Need Interdisciplinary Education" for my presentation and it dovetailed quite nicely with the other presentations made by Dr. Jawa on Framing as an Effective Pedagogical Approach, Paul Nissenson on Creating An Online Engineering Video Library At A State University, and Kamran Abedini on "Puzzles Principles". Both Professor Abedini and Jawaharlal are past recipients of the Provost's Awards for Excellence in Teaching awards on campus so it was an honor to be asked to share the panel with them.
Each of us advocated for flipped classrooms and for hands on exercises and experiences that make learning something that lasts.
Podcast: Play in new window | Download
Subscribe: Google Podcasts | RSS