Enjoy This Clip? Watch this entire presentation!
From Denver Pop Culture Con 2019.
Wherever you go, you find Monkees fans and the Denver Popular Culture Con was no different.  Amid rooms full of caped crusaders and cosplay creations, I was initially not sure how many folks would attend a talk on a TV show from the 1960s – but happily I was met by a nice, engaged audience for my talk on Why the Monkees Matter  – and afterward they bought books!  What more could an author ask for?
---
Transcript
First thing is a little bit of who I am. On television I wrote for Touched By An Angel, Beverly Hills 90210, and Picket Fences and ABC's News Nightline. When I decided to get into academia and start writing first of all the Monkees book obviously but then I've written a lot of stuff about women in history, women in popular culture, very interested in that and you'll be hopefully interested in finding out but there is some things to be said about feminism on The Monkees in the 60s which nobody would have expected until I studied it. I also do book reviews for the Journal of Screenwriting. I'm their book review editor and I work on Written By magazine on the editorial board. That's a magazine for members of the Writers Guild. So my deep focus is generally — words matter — writers matter — and women writers matter and we're gonna find out that on The Monkees, there was the first female television writer who didn't need a male partner in order to be have job which is sounds a little crazy to us today but was true back in the day.
---
---
Buy Why The Monkees Matter: Teenagers, Television and American Pop Culture
A hit television show about a fictitious rock band, The Monkees (1966-1968) earned two Emmys–Outstanding Comedy Series and Outstanding Directorial Acheivement in Comedy.

Capitalizing on the show's success, the actual band formed by the actors, at their peak, sold more albums than The Beatles and The Rolling Stones combined, and set the stage for other musical TV characters from The Partridge Family to Hannah Montana. In the late 1980s, the Monkees began a series of reunion tours that continued into their 50th anniversary.

This book tells the story of The Monkees and how the show changed television, introducing a new generation to the fourth-wall-breaking slapstick created by Laurel and Hardy and the Marx Brothers.

Its creators contributed to the innovative film and television of 1970s with projects like Bob & Carol & Ted & Alice, The Mary Tyler Moore Show, Laugh-In and Welcome Back, Kotter. Immense profits from the show, its music and its merchandising funded the producers' move into films such as Head, Easy Riderand Five Easy Pieces.
McFarland (Direct from Publisher) | Amazon | Kindle Edition | Nook Edition
Want to use "Why The Monkees Matter" in your classroom?
Order Examination Copies, Library and Campus Bookstore orders directly from McFarland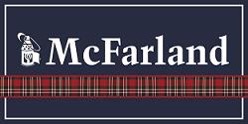 Podcast: Play in new window | Download
Subscribe: Google Podcasts | RSS