I really enjoyed being invited to moderate this Writers Guild Foundation panel co-hosted by Columbia Collge of Chicago's Semester in LA program.
In honor of the co-host we chose to have a conversation about "Location as Character" – and for a kid from Cleveland, believe me, I know how much the place you come from infuses who you are – and how important it is for writers to properly portray the effect of location on the many characters who populate their programs. 
I was joined by a great collection of panelists from shows ranging from Queen Sugar to On Becoming a God in Central Florida to The Chi and Young Sheldon. Listen in when you have some time!
Podcast: Play in new window | Download
Subscribe: Google Podcasts | RSS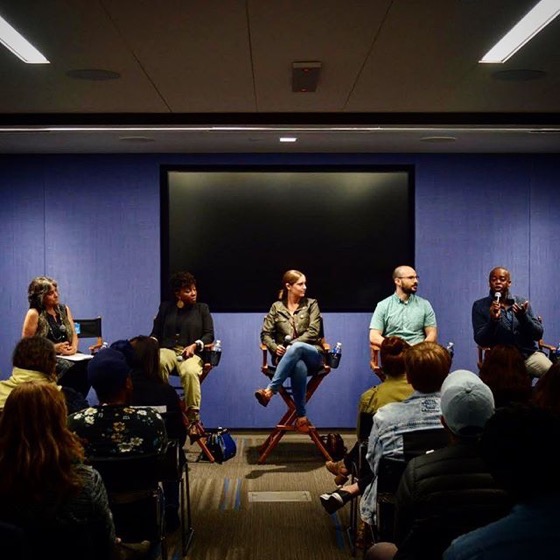 From @writersguildf – Writers Guild Foundation
We team up with @ColumbiaChi to talk about how locations inform and impact characters on TV with @qu33nofdrama, @SparksAnthony, Matt Lutsky, @RosanneWelch and Connor Kilpatrick.
---
* A portion of each sale from Amazon.com directly supports our blogs
** Many of these books may be available from your local library. Check it out!