Highlighting the articles in the past editions of the Journal of Screenwriting, of which I am the Book Reviews Editor. Hopefully these abstracts will entice you to did a little deeper into the history and future of screenwriting. — Rosanne
---
More therapy with Dr Melfi (the character who guides viewer engagement with Tony Soprano): Relationship arcs in serial antihero narratives by Fernando Canet
Antihero narratives constitute a common thread in the current boom of TV fiction. The Sopranos (HBO, 1999–2007) could be considered an early example of this tendency. The antihero is a complex character who demands equally complex responses from viewers. The title of this article is an allusion to Rob White's article, 'No more therapy', in which White explores Dr Jennifer Melfi's role as a narrative mechanism used to undermine viewer sympathy for Tony Soprano at the end of the series. Here I seek to explore this role further since Dr Melfi's responses to Tony's actions serve as a narrative strategy used by The Sopranos writers to guide viewer responses in their relationship with Tony Soprano, a pioneer example of the antihero figure. In doing so, it is my purpose to demonstrate the relevance in antihero TV series of the evolution not only of the antihero themselves but also of their relationship with other major characters over the course of the series. I call this evolution, through which the creators develop the transformational arcs of the two characters concerned: the 'relationship arc'.
---
The Journal of Screenwriting is an international double-blind peer-reviewed journal that is published three times a year. The journal highlights current academic and professional thinking about the screenplay and intends to promote, stimulate and bring together current research and contemporary debates around the screenplay whilst encouraging groundbreaking research in an international arena. The journal is discursive, critical, rigorous and engages with issues in a dynamic and developing field, linking academic theory to screenwriting practice. 
Get your copy and subscription to the Journal of Screenwriting Today!
---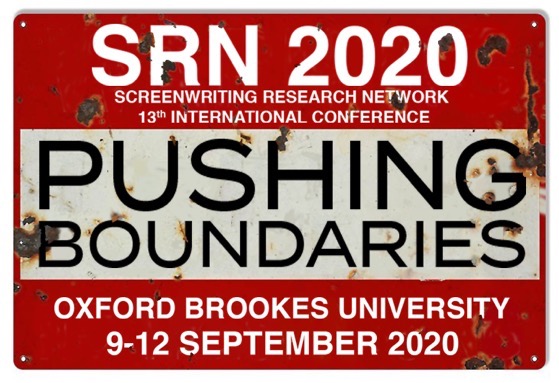 Join me at the Screenwriting Research Network's Annual Conference in Oxford, UK
---
* A portion of each sale from Amazon.com directly supports our blogs
** Many of these books may be available from your local library. Check it out!