Months of research went into the creation of the essays in "When Women Wrote Hollywood." Here are some of the resources used to enlighten today's film lovers to the female pioneers who helped create it.
After the Thin Man. Wrs: Frances Goodrich, Albert Hackett, and Dashiell Hammett. Dir: Van Dyke W. S. Metro-Goldwyn-Mayer, 1936, USA  112 mins.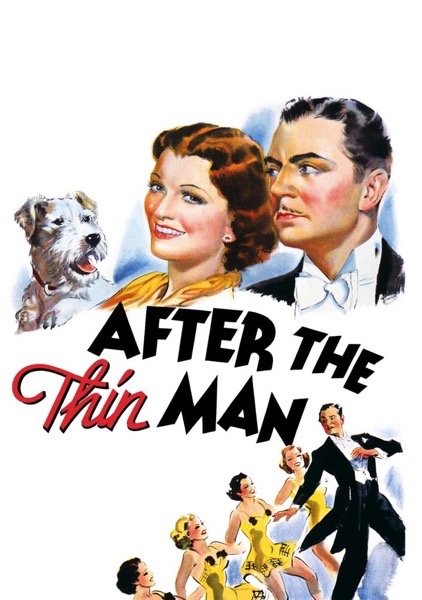 After the Thin Man is a 1936 American comedy film directed by W. S. Van Dyke and starring William Powell, Myrna Loy, and James Stewart. A sequel to the film The Thin Man, the film presents Powell and Loy as Dashiell Hammett's characters Nick and Nora Charles. The film also features Elissa Landi, Joseph Calleia, Jessie Ralph, Alan Marshal, and Penny Singleton (billed under her maiden name as Dorothy McNulty).
---
Buy "When Women Wrote Hollywood" Today!
†
Paperback Edition | Kindle Edition | Google Play Edition
Help Support Local Bookstores — Buy at Bookshop.org
* A portion of each sale from Amazon.com directly supports our blogs
** Many of these books may be available from your local library. Check it out!
† Available from the LA Public Library