Highlighting the articles in the past editions of the Journal of Screenwriting, of which I am the Book Reviews Editor. Hopefully these abstracts will entice you to did a little deeper into the history and future of screenwriting. — Rosanne
---
The hero and heroine's journey and the writing of Loy by Helen Jacey
Christopher Vogler suggests an essential humanity beyond gender and sexual difference lies at the heart of the Hero's Journey archetypal paradigm which he presents in The Writers Journey (2007), yet he still advises readers to go elsewhere for alternative theories on the woman's journey, recommending key Jungian feminist theories including Maureen Murdock's The Heroine's Journey (1990), and Clarissa Pinkola Estes's Women Who Run With The Wolves (1992). Through the practice of writing a screenplay Loy, a biopic based on the life of modernist poet and artist Mina Loy (18821966), I questioned to what extent is the Hero's Journey useful as a metaphoric aid in supporting the development of a screenplay with two female protagonists, and to what extent does the paradigm have a masculine bias? This article first sets out the principles of Vogler's Hero's Journey and Murdock's Heroine's Journey cycle. I then explore the strengths and weaknesses of both models as creative aids during the development of my screenplay, with particular reference to the development of character, structure and theme. Turning to the notion of archetypes as a creative system for characterization, I discuss how I used archetypes in the development of Loy's protagonists. Finally, I draw on Clarissa Pinkola Estes's myth of the Skeleton Woman as an effective metaphoric aid for the development of narratives where relationships are central. I conclude that while the Hero's Journey has key strengths, models from Jungian feminism are particularly rich for screenwriters developing female-led stories.
---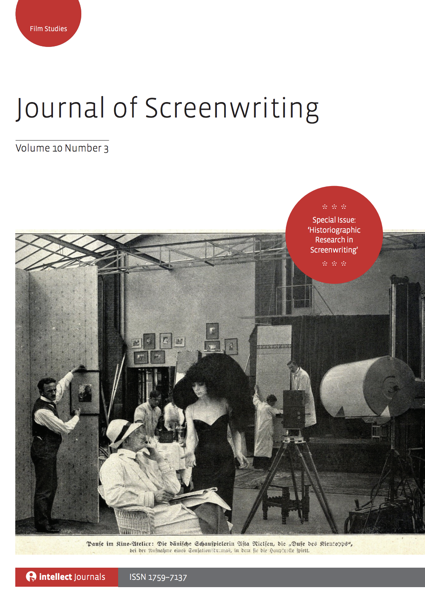 The Journal of Screenwriting is an international double-blind peer-reviewed journal that is published three times a year. The journal highlights current academic and professional thinking about the screenplay and intends to promote, stimulate and bring together current research and contemporary debates around the screenplay whilst encouraging groundbreaking research in an international arena. The journal is discursive, critical, rigorous and engages with issues in a dynamic and developing field, linking academic theory to screenwriting practice. 
Get your copy and subscription to the Journal of Screenwriting Today!
---
* A portion of each sale from Amazon.com directly supports our blogs
** Many of these books may be available from your local library. Check it out!