Highlighting the articles in the past editions of the Journal of Screenwriting, of which I am the Book Reviews Editor. Hopefully these abstracts will entice you to did a little deeper into the history and future of screenwriting. — Rosanne
---
Giving credit where credit is due: Frances Goodrich Hackett and Albert Hackett and The Thin Man by Dr. Rosanne Welch
This article addresses the long-lived literary and popular culture assumption that the beloved characters of Nick and Nora Charles in the MGM film The Thin Man (1934) were representations of the relationship between novelist Dashiell Hammett and his lover, playwright Lillian Hellman. However, in a comparison of the screenplay to the novel, the screenplay's specific dialogue and plot changes incorporated by married screenwriters Frances Goodrich Hackett and Albert Hackett can lead to a different conclusion. I will explore the Nick and Nora marriage that has served for so many years as a benchmark in romantic comedy relationships and propose that, in fact, this relationship was based largely on the marriage shared by the Hackett's. The results of my exploration suggests credit to the screenwriting couple and serves as evidence that some screenplay adaptations often prove more enduring than their original source material.
---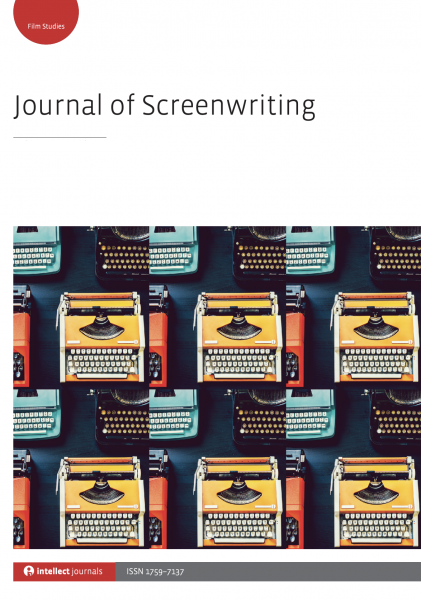 The Journal of Screenwriting is an international double-blind peer-reviewed journal that is published three times a year. The journal highlights current academic and professional thinking about the screenplay and intends to promote, stimulate and bring together current research and contemporary debates around the screenplay whilst encouraging groundbreaking research in an international arena. The journal is discursive, critical, rigorous and engages with issues in a dynamic and developing field, linking academic theory to screenwriting practice. 
Get your copy and subscription to the Journal of Screenwriting Today!
---
* A portion of each sale from Amazon.com directly supports our blogs
** Many of these books may be available from your local library. Check it out!