Highlighting the articles in the past editions of the Journal of Screenwriting, of which I am the Book Reviews Editor. Hopefully these abstracts will entice you to did a little deeper into the history and future of screenwriting. — Rosanne
---
Don't Look Now: The screenwork as palimpsest by Rosamund Davies
The development of the screen idea is a dynamic, interactive process, involving a range of documents and collaborators. This article will consider the extra layer that adaptation from prose fiction to script adds to this process. Taking as my example the short story by Daphne du Maurier, Don't Look Now, adapted for the screen by Allan Scott and Chris Bryant and subsequently directed by Nicolas Roeg (1973), I will focus in particular on the adaptation of narrative voice, from short story to screen: examining narration strategies in the short story, screenplay drafts and film, and the relationship between them. My discussion will explore the relevance of Ferrer and Groden's notion of the creative process as an 'always virtually present' background process, of which each element of text and avant-texte constitutes but one manifestation. It will also introduce the figure of the palimpsest, considering how it might illuminate an understanding of the screenwork as constructed through the various layers that have contributed to its genesis, producing a multiple rather than a singular entity.
---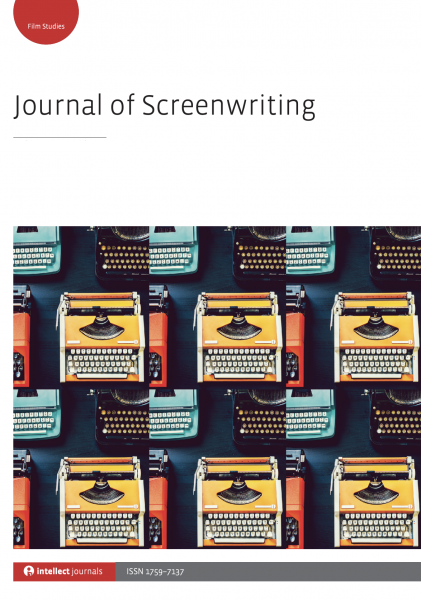 The Journal of Screenwriting is an international double-blind peer-reviewed journal that is published three times a year. The journal highlights current academic and professional thinking about the screenplay and intends to promote, stimulate and bring together current research and contemporary debates around the screenplay whilst encouraging groundbreaking research in an international arena. The journal is discursive, critical, rigorous and engages with issues in a dynamic and developing field, linking academic theory to screenwriting practice. 
Get your copy and subscription to the Journal of Screenwriting Today!
---
* A portion of each sale from Amazon.com directly supports our blogs
** Many of these books may be available from your local library. Check it out!