Highlighting the articles in the past editions of the Journal of Screenwriting, of which I am the Book Reviews Editor. Hopefully these abstracts will entice you to did a little deeper into the history and future of screenwriting. — Rosanne
---
Screenwriting without typing – the case of Calamari Union by Raija Talvio
The first part of this article is a practice-based case study of the making of the film Calamari Union (1985), a Finnish cult classic written and directed by Aki Kaurismäki. I was the film editor of this film as well as of several other features and short films by Kaurismäki in the 1980s. From the point of view of screenwriting research, Calamari Union offers a thought-provoking example: it is a feature-length fiction film that was made entirely without a formal screenplay. In the case study I examine the effects of this method in the production and post-production of the film. In the second part of the article I discuss the definitions of a 'screenplay' and screenwriting in the context of alternative film-making practices, and the reasons for and consequences of the choice of such practices. I will also briefly visit the question of authorship in cinema and reflect on the birth of stories.

---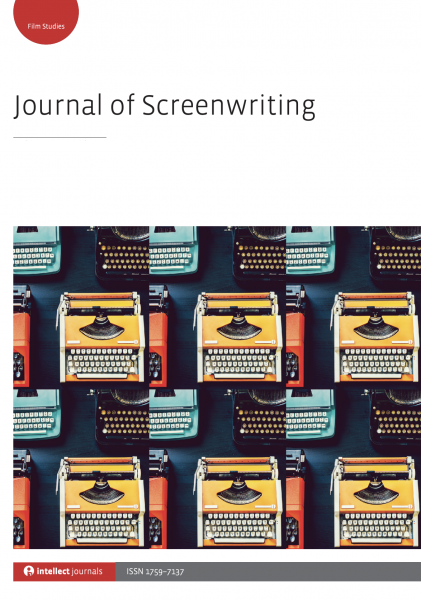 The Journal of Screenwriting is an international double-blind peer-reviewed journal that is published three times a year. The journal highlights current academic and professional thinking about the screenplay and intends to promote, stimulate and bring together current research and contemporary debates around the screenplay whilst encouraging groundbreaking research in an international arena. The journal is discursive, critical, rigorous and engages with issues in a dynamic and developing field, linking academic theory to screenwriting practice. 
Get your copy and subscription to the Journal of Screenwriting Today!
---
* A portion of each sale from Amazon.com directly supports our blogs
** Many of these books may be available from your local library. Check it out!