Highlighting the articles in the past editions of the Journal of Screenwriting, of which I am the Book Reviews Editor. Hopefully these abstracts will entice you to did a little deeper into the history and future of screenwriting. — Rosanne
---
The 'De Santis case': Screenwriting, political boycott and archival research by Paolo Russo
In the late 1940s and throughout the 1950s writer-director Giuseppe De Santis was the most successful Italian film-maker worldwide, thanks to box-office hits like the Oscar-nominated Riso amaro/Bitter Rice (1949). However, endless rows with producers, distributors and censorship soon forced him into professional exile until his creative voice was completely silenced. Over the years De Santis denounced a systematic boycott against him because of his social and political commitment. All scripts needed the central government film office approval; this system enforced a form of pre-emptive censorship by controlling the writing and packaging process. This article unveils the findings of comprehensive research conducted at the De Santis Fund in Rome. While De Santis's official filmography lists only one title in the last 33 years of his life, his archive contains dozens of treatments and full scripts (and the film-maker's correspondence) adding up to a total of almost 50 projects that were never made. The materials analysed here not only allow a thorough re-write of De Santis's career, but also shed light on the intricate relations between politics and the Italian film industry in the post-war years.
---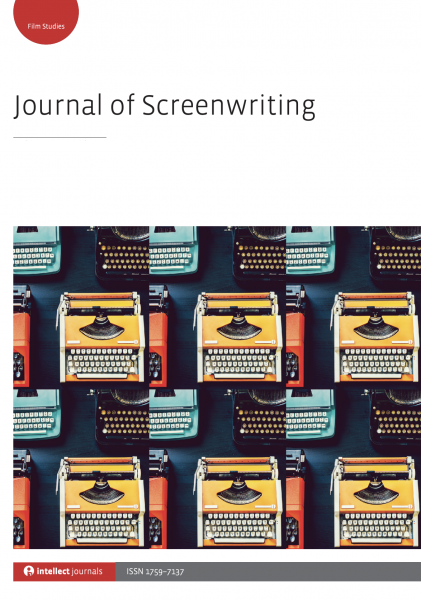 The Journal of Screenwriting is an international double-blind peer-reviewed journal that is published three times a year. The journal highlights current academic and professional thinking about the screenplay and intends to promote, stimulate and bring together current research and contemporary debates around the screenplay whilst encouraging groundbreaking research in an international arena. The journal is discursive, critical, rigorous and engages with issues in a dynamic and developing field, linking academic theory to screenwriting practice. 
Get your copy and subscription to the Journal of Screenwriting Today!
---
* A portion of each sale from Amazon.com directly supports our blogs
** Many of these books may be available from your local library. Check it out!