Highlighting the articles in the past editions of the Journal of Screenwriting, of which I am the Book Reviews Editor. Hopefully these abstracts will entice you to did a little deeper into the history and future of screenwriting. — Rosanne
---
Start me up: Lean screenwriting for American entrepreneurial cinema by Andrew Kenneth Gay
  
This article proposes a new approach to script development modelled after lean software development practices and entrepreneurial startup principles. First, it argues that the Hollywood mode of production and its methods of project development, when applied to microbudget film-making, are inherently wasteful and fail in the face of extreme uncertainty and unpredictability. Second, it argues that entrepreneurial screenwriters and writer/film-makers can adopt lean thinking in order to eliminate waste from their creative labour and enhance learning at every stage of development and production, adding value for their audience. Finally, it argues that inexperienced writer/film-makers are particularly susceptible to the false security of the 'blueprint' metaphor, often clinging to an original plan even as it fails them. The flexibility inherent to lean thinking, on the other hand, not only reduces waste but also enhances creativity and collaboration, increasing a project's chances of success.

---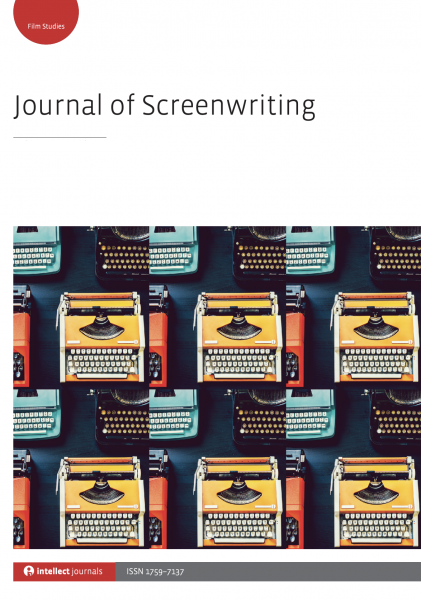 The Journal of Screenwriting is an international double-blind peer-reviewed journal that is published three times a year. The journal highlights current academic and professional thinking about the screenplay and intends to promote, stimulate and bring together current research and contemporary debates around the screenplay whilst encouraging groundbreaking research in an international arena. The journal is discursive, critical, rigorous and engages with issues in a dynamic and developing field, linking academic theory to screenwriting practice. 
Get your copy and subscription to the Journal of Screenwriting Today!
---
* A portion of each sale from Amazon.com directly supports our blogs
** Many of these books may be available from your local library. Check it out!