What a lovely Christmas gift.
I was more than honored a couple of months ago when Leslie Kreiner Wilson (Associate Professor of Creative Writing & Film at Pepperdine University) asked to interview me for the special segment of the Journal of American Popular Culture called "Conversations with Scholars of American Popular Culture.
It was published this week in the Fall 2021 issue. 
Leslie and I found we share such similar interests in the ways women and their work is recorded in history that we could have stayed on the phone for hours – as it is we traversed topics ranging from how we both teach Anita Loos and other female screenwriters of Early Hollywood; how I found feminist messages in The Monkees thanks to the writing of Treva Silverman; how working on encyclopedias allowed me to curate which women were remembered; how Wally Funk, who learned to fly in the aviation program as a student at Stephens College became one of the Mercury 13 and finally made it into space on a SpaceX flight last year. 
It all boiled down to the fact that we both have dedicated our careers to writing about powerful women.  It's nice to find kindred spirits in academia (all nods to author Lucy Maude Montgomery for teaching me the phrase 'kindred spirits" when I read Anne of Green Gables – another story about an empowered young woman that deserves more attention).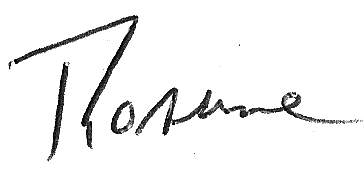 Featured Guest:
Rosanne Welch
Rosanne Welch is the Executive Director of the MFA in TV and Screenwriting Program at Stephens College where she teaches the History of Screenwriting as well as Writing the One-Hour Drama. She has written for such television shows as Beverly Hills 90210, Picket Fences, Touched by an Angel, ABC/Nightline – as well as publishing novels.
Her critical studies books include Why the Monkees Matter: Teenagers, Television, and American Pop Culture (McFarland, 2016) and The Civil War on Film (with Peg A. Lamphier, ABC-CLIO, 2020). In addition to publishing many chapters and journal articles, she has written or edited several essay collections and encyclopedias such as Encyclopedia of Women in Aviation and Space (ABC-CLIO, 1998); Women in American History (with Peg A. Lamphier, ABC-CLIO, 2017); When Women Wrote Hollywood (McFarland, 2018); and Technical Innovation in American History (with Peg A. Lamphier, ABC-CLIO, 2019).
Dr. Welch sits on the Editorial Board for the Writers Guild Written By magazine and the California History Journal. She also serves as the Book Reviews editor for the Journal of Screenwriting where last year she co-edited (with Rose Ferrell) a Special Issue on Women in Screenwriting (11.3). Dr. Welch holds a Ph.D. in twentieth century American history with a focus on film from Claremont Graduate University.
We talked to her about her teaching, research, and writing, which consistently empowers women.
---
When you were writing Touched by an Angel, were you conscious of writing a strong female-centered show? Was that discussed in the writers' room?
Oh yes, I always felt the show was really Cagney & Lacey without guns. I'm Sicilian-American, so I'm loud and assertive. People thought I would write for Roma Downey's sweet, quiet character, but soon realized my personality was better suited for Della Reese. I wrote her dialogue.
The series was about two women trying to change people's lives for the better. When they resisted the change, God was mentioned, and then they changed. We were empowering women to empower others.
What attracted you to directing the MFA program at Stephens College and teaching the History of Screenwriting?
The history of film is usually taught as the history of directors, which is the history of great white men. Why don't we equally teach women and men's contribution to the industry? I want students to know how important women were and are to the movies and television. Stephens is a woman's college, but the graduate program is co-ed, so we get a lot of cool feminist guys who want to know the full truth, too.
I want them to know about Anita Loos and Gentleman Prefer Blondes – haven't we heard enough about F. Scott Fitzgerald and The Great Gatsby? I teach the fact that Nora Ephron got an Oscar nomination [with Alice Arlen] for a serious drama they never heard of – Silkwood. They only know her for her funny stuff. When I teach Rocky, I want them to learn about Norma Rae, written by a woman – Harriet Frank Jr. and her husband, Irving Ravetch. How can they not know about Norma Rae? How can they not know all the unrecognized contributions of women in this industry?
I liked how Fosse/Verdon showed how important Gwen was to his career. Most of my students never even heard of Gwen Verdon. I made them watch the show. You know, her daughter was a producer. I think that's why it was so good. She was saying, "Now mom gets her due."
I teach the women in the beginning of film, then I do the men, Trumbo, all that, then I return to the women screenwriters emerging in the late seventies and early eighties. But they need to know Lucille Kallen and Selma Diamond, the only women in Sid Caesar's famous writers' room for Your Show of Shows in the 1950s. And writers like Suzanne De Passe – she co-wrote Lady Sings the Blues in the 1970s and was nominated for an Oscar, but is rarely included in most film history courses.
Your first book was Why the Monkees Matter. It might surprise readers to know you have a chapter on feminism, gender, and sexuality in relation to the show.
The Monkees was my favorite show when I was a kid. I went back and re-watched all the episodes as a pop culture-cultural studies professor and realized there were a lot of feminist messages that I hadn't caught when I was little.
I focus on Treva Silverman who was a prominent television writer in the sixties and seventies with The Mary Tyler Moore Show, That Girl, The Monkees, He & She, and Room 222. She won two Emmys in 1974. Most people don't know there was a woman in the writers' room. A woman in the room makes a huge difference.
For example, every single girl who dated one of the main characters on the show had a job. Not one was a bubble head or waiting to get married, so someone else could take care of her. They had jobs – in record stores, television studios, reporting the news. That was an interesting message to send in 1966. Every time we met a girl, she was defined by her job first.
In the first episode that aired, Princess Bettina of Harmonica turns down the cute boy because she has "responsibilities for the welfare of [her] people." They even flip the trope in the episode of the girl getting kidnapped and the boys having to save her. Here, The Monkees get kidnapped, and Princess Bettina has to save them. When they meet the Julie Newmar character in another episode, she's working on a Ph.D., and they learn "the fastest way to a woman's heart is through her mind."
At the end of the book, I make the point that if you were to girl in 1966, you learned that if you wanted to date a Monkee you should be a woman of value. That was an interesting feminist thought – that you should think about your purpose in the world and be led by it.
You have published several encyclopedias. What is it about that form that excites you?
Choice. I get to choose who is included. When ABC-CLIO put me on Technical Innovation in American History, there were no women. They also didn't included innovations that have made women's lives easier such as dishwashers and vacuum cleaners. Having a say in who or what is included makes a difference in how we teach and understand history. We, as women writers, have the ability to be our own gatekeepers.
For Women in American History, I was able to include people like Cyndi Lauper who others might dismiss as a silly pop star, but she was the first woman in history to win a Tony for writing the lyrics and music without a male partner. Her Broadway musical Kinky Boots got thirteen nominations. I like having a say in who's going to be remembered and why.
You collected essays written by your students for When Women Write the Movies and the publisher asked you to write a chapter as well. You did. Tell us why you chose to focus on Ruth Gordon.
A lot of people attribute the feminism of the Spencer-Tracey films to Katherine Hepburn, but I contend that Ruth Gordon deserves the credit. She co-wrote those films with her husband Garson Kanin who was a cool guy, and they were Oscar-nominated for Pat and Mike and Adam's Rib.
George Cukor gets the credit for the film because he directed it. However, Ruth's voice comes through in the feminist message of Hepburn's character. Gordon essentially invented the popular culture image as a feminist that Hepburn enjoyed – more from the power of the characters Ruth wrote than the events of Hepburn's actual life.
Gordon is more famous as an actress – she won an Oscar for Rosemary's Baby and starred in Harold and Maude, which has become a cult classic – but she was an accomplished writer and hard worker – working and writing plays and films all the way until her death.
In 2020, you published The Civil War on Film with Peg A. Lamphier. What was the most interesting thing you learned in writing and researching the book?
Right up front, we asked the publishers to make sure there was a female in the photo chosen for the front cover, and they listened. Sally Field as Mrs. Lincoln appears on the cover along with Daniel Day Lewis. Yes! Usually, Civil War studies only feature the men – and usually men in uniform glorying war which was not the message of our book at all.
You know, Glory is the film that historians and scholars point to as the best, most accurate Civil War movie ever made, so I was surprised that they didn't include the fact that Harriet Tubman was a spy at that point and could have been included in that story – a young woman running around doing things – not the old lady in the rocker – the one image we have of her.
Written by boys. Produced by boys. Reminds us why it's important to have a woman in the room. I'm writing a chapter right now about the women who created A Star Is Born. When Dorothy Parker wrote it – and Joan Didion remade it for Barbara Streisand – I could see the female gaze, but the last version by Bradley Cooper, Will Fetters, and Eric Roth focused on the man's point of view. It didn't work creatively. Frankly, it became more like A Star Is Dying.
What's the most interesting story from your first encyclopedia Women and Aviation in Space?
The Powder Puff Derbies are interesting – women flying in races all across the country from Cleveland to Los Angeles. You know, they said Amelia Earhart was not the best flyer – others were better than she was, but she had a publicist for a husband.
Women were tested as Mercury 13 astronauts, and they did very well – better than the men in some cases – but the program was quickly cancelled.
But the most interesting story is the WASPS. Over a thousand women were flying in World War II – the Women Airforce Service Pilots – civilian volunteers flying all the military planes. They delivered the new ones to bases, worked as test pilots, hoped to join the military, but that program was cancelled after two years.
It would be many years before women got their due. One of the original Mercury pilots Wally Funk just went up in the Blue Origin launch at the age of 82. She said she can't wait to go up again. Happily enough, she learned aviation as a student at Stephens College in the run up to World War II.
I have so much respect for these women because they love one thing so much they don't want to do anything else. It's passion. I feel that as a writer. I must write. It's my passion.
What's next? What are you writing now?
I'm editing the ABC-CLIO Women Making History Series, a set of biographies with primary documents (so we can let these women speak for themselves). We're working on Ida B. Wells, Sally Ride, Delores Huerta, and Wilma Mankiller now. We've recently published books on Ruth Bader Ginsburg, Hillary Clinton, Gloria Steinem, and Helen Keller.
I'm also writing a chapter for Palgrave – "Women Screenwriters in Early Silent Film" and one for Bloomsbury on A Star is Born. The next book I'm finishing is similar to the Civil War one – this one on Women's History on Film – a collection of films about moments in women's history.
And in a completely other vein, though still connected to celebrating empowered women, I just published a chapter in Doctor Who New Dawn: Essays on the Jodie Whittaker Era which details the work of screenwriter/showrunner Christopher Chibnall in creating the first female incarnation of this fifty year old sci-fi icon.
So you enjoy writing about powerful women.
Clearly, women who make things happen fascinate me. In fact, last year I published a novel about Giuseppe Garibaldi, the man who united Italy in 1860, and in the research I discovered his Brazillian-born wife, Anita, joined his band of soldiers and fought side by side for that dream. I enjoyed bringing her story to the forefront of his oft-told (at least in Italy) tale.
Interestingly enough, Anita Garibaldi brought me back to American History when she crossed paths with journalist and Transcendentalist Margaret Fuller, who was the first correspondent sent to Italy to cover the fight for unification. The two women worked together as nurses for fallen soldiers. Imagine what they talked about as they created their cross-cultural friendship.
So even when writing about an international couple, I found my way back to an icon of American popular culture.
Fall 2021
Leslie Kreiner Wilson, Interviewer and Editor