Watch this entire presentation
Watch this entire presentation — When Women Write Horror with Dr. Rosanne Welch (Complete) – Cal Poly Pomona University Library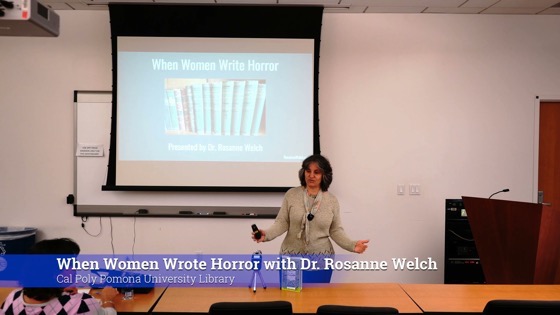 Subscribe to Rosanne's Channel and receive notice of each new video!
In honor of Halloween – and in service to my teaching philosophy —
"Words Matter. Writers Matter. Women Writers Matter."
I presented this holiday lecture "When Women Write Horror" on Tuesday, October 29th, 2019. Researching the many, many women who have written horror stories – in novels, films and television – brought new names to my attention who I am excited to start reading. I hope you will be, too!
---
* A portion of each sale from Amazon.com directly supports our blogs
** Many of these books may be available from your local library. Check it out!