Highlighting the articles in the past editions of the Journal of Screenwriting, of which I am the Book Reviews Editor. Hopefully these abstracts will entice you to did a little deeper into the history and future of screenwriting. — Rosanne
---
Poetic dramaturgy in Andrey Tarkovsky's Ivan's Childhood (1962): Conflict and contrast, two types of narrative principles by M.-R. Koivumäki
This article aims to define certain characteristics of so-called poetic dramaturgy by analysing sequences from Andrey Tarkovsky's first feature film Ivan's Childhood (1962). The essential elements of classical dramaturgy as proposed by Aristotle are problem (conflict), cause and effect, turning points and a closed ending, and writerscontinue to use such elements in their writing. I am interested in whether or not it is possible to define the features of poetic dramaturgy in a similar way so that they too are incorporated into the writer's craft. In this article, I will focus on one frequently occurring expressive cinematic element in Ivan's Childhood – upward–downward movement. Through dramaturgical analysis, my aim is to reveal the dramaturgical system associated with this movement. The deviations from classical dramaturgy are of interest to me, and I will consider them as evidence of poetic dramaturgy. My contention is that there is an immanent system in Tarkovsky's film that clearly differs from classical dramaturgy and which we can define as poetic. In addition, this article aims to analyse the nexus between word and image in the screenplay and film, with the intention of understanding whether the poetic dramaturgy has been defined in (written into) this particular screenplay or whether it is something that the director has introduced into the film.
---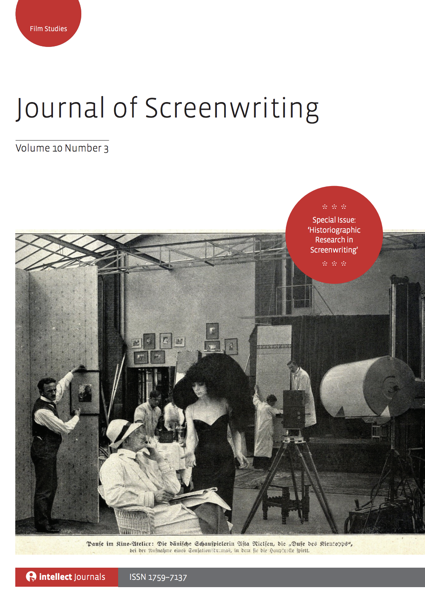 The Journal of Screenwriting is an international double-blind peer-reviewed journal that is published three times a year. The journal highlights current academic and professional thinking about the screenplay and intends to promote, stimulate and bring together current research and contemporary debates around the screenplay whilst encouraging groundbreaking research in an international arena. The journal is discursive, critical, rigorous and engages with issues in a dynamic and developing field, linking academic theory to screenwriting practice. 
Get your copy and subscription to the Journal of Screenwriting Today!
---
* A portion of each sale from Amazon.com directly supports our blogs
** Many of these books may be available from your local library. Check it out!