Highlighting the articles in the past editions of the Journal of Screenwriting, of which I am the Book Reviews Editor. Hopefully these abstracts will entice you to did a little deeper into the history and future of screenwriting. — Rosanne
---
The pragmatic modernist: William Faulkner's craft and Hollywood's networks of production by Ben Robbins
This article analyzes the screenplays and treatments for two highly popular and critically acclaimed films, To Have and Have Not (1944) and Mildred Pierce(1945), on which Faulkner worked as a salaried screenwriter for Warner Brothers. Faulkner's collaborative writing for To Have and Have Not demonstrates his ability to participate in and extend the construction of the cinematic archetype of the Hawksian woman on the level of action and language, a portrayal that both develops and transcends the portrayal of women within his own fiction. The article also illuminates the process through which Faulkner recycled content across the high–low cultural divide, borrowing from himself to include a hybrid scene from his modernist masterwork Absalom, Absalom! (1936) in Mildred Pierce, a noir melodrama starring Joan Crawford. The article further illustrates how Faulkner reconciled himself to the narrative mode of Hollywood through his use of 'charged realism'. As such, Faulkner's work for the screen would seem to confound a number of presumed modernist imperatives for artistic practice: autonomy, organic production, breaking with the past, formal innovation and disdain for objective realism. The article concludes by suggesting a way to reconcile the divergent skill bases of Faulkner's screenwriting and modernist fiction by showing how he was able to imaginatively adapt his craft to inhabit and revisualize the structures of both genres.

---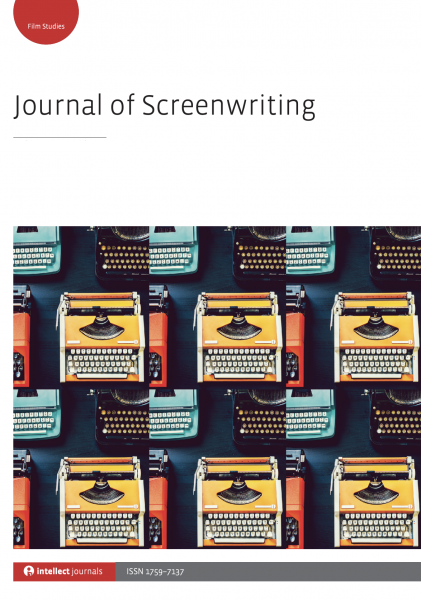 The Journal of Screenwriting is an international double-blind peer-reviewed journal that is published three times a year. The journal highlights current academic and professional thinking about the screenplay and intends to promote, stimulate and bring together current research and contemporary debates around the screenplay whilst encouraging groundbreaking research in an international arena. The journal is discursive, critical, rigorous and engages with issues in a dynamic and developing field, linking academic theory to screenwriting practice. 
Get your copy and subscription to the Journal of Screenwriting Today!
---
* A portion of each sale from Amazon.com directly supports our blogs
** Many of these books may be available from your local library. Check it out!