Highlighting the articles in the past editions of the Journal of Screenwriting, of which I am the Book Reviews Editor. Hopefully, these abstracts will entice you to did a little deeper into the history and future of screenwriting. — Rosanne
---
Changing the way we think about character change in episodic television series by Radha O'Meara
 
Regular characters in episodic television series do not change, develop or transform. At least this is the way these characters are commonly understood. In television series, the plot focuses on episodic adventures, and the core cast of characters are seen as fairly rigid actants that facilitate those adventures. These apparently static characters of television series are generally understood in contrast to characters in television serials, who do transform over the course of episodes, seasons and years. This view can be found readily in popular discourse as well as writing manuals and scholarly treatises. But there is more to character change in television series. We can also see how characters in television series do change in different ways, displayed chiefly through character action and plot structure. Three kinds of character change on-screen are identified in this article: experiencing significant life events; expressing intense emotions, and displaying contrasting behaviours. Textual analysis of popular crime dramas and sitcoms demonstrates how characters in television series do change continually.
---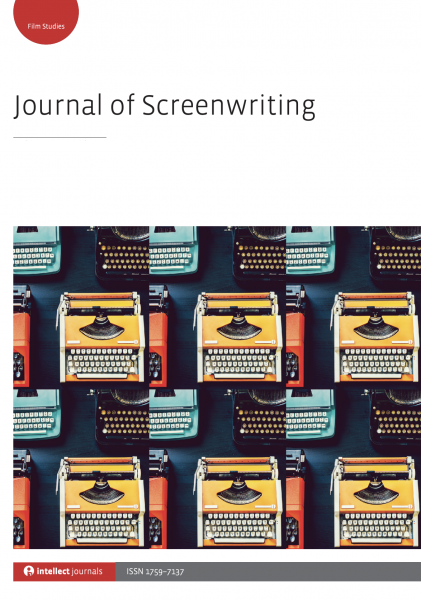 The Journal of Screenwriting is an international double-blind peer-reviewed journal that is published three times a year. The journal highlights current academic and professional thinking about the screenplay and intends to promote, stimulate and bring together current research and contemporary debates around the screenplay whilst encouraging groundbreaking research in an international arena. The journal is discursive, critical, rigorous and engages with issues in a dynamic and developing field, linking academic theory to screenwriting practice. 
Get your copy and subscription to the Journal of Screenwriting Today!
---
* A portion of each sale from Amazon.com directly supports our blogs
** Many of these books may be available from your local library. Check it out!