Highlighting the articles in the past editions of the Journal of Screenwriting, of which I am the Book Reviews Editor. Hopefully these abstracts will entice you to did a little deeper into the history and future of screenwriting. — Rosanne
---
Poetic dramaturgy in Andrey Tarkovsky's Nostalgia (1983): A character without a goal? by Marja-Riitta Koivumäki
This article centres on the use of a character goal and a character arc as elements to express the theme and the meaning in Andrey Tarkovsky's Nostalgia (1983). In classical dramaturgy, the goal of the character – what does the character want and what actions may he or she take in order to achieve this goal – is considered to be of the utmost importance. In Tarkovsky's film, however, the character is passive and there does not seem to be any obvious goal to achieve. Through dramaturgical analysis my aim is to reveal the dramaturgical function of both the character goal and the character arc in Nostalgia. My contention is that a passive character forms part of an extensive dramaturgical system and that it carries more meaning than is apparent on the surface. Usually it is the character goal, what the character desires, that carries the spine of the narration and it is usually the starting point of the story design. I argue that the character arc (inner goal) can also assume this function and, accordingly, we can start the development of the screenplay from the perspective of considering how the character changes or why he/she might change. I also suggest that there is a need to reconsider the centrality of character goal, since the screenwriting theories of the twentieth century emphasize the importance of the character goal at the expense of the character arc. This article forms part of a larger study that aims to define certain characteristics of so-called poetic dramaturgy. As I'm interested in whether or not it is possible to define the features of poetic dramaturgy in a similar way as in classical dramaturgy so that they too can be incorporated into the writer's craft, I also challenge the conventions of classical dramaturgy.
---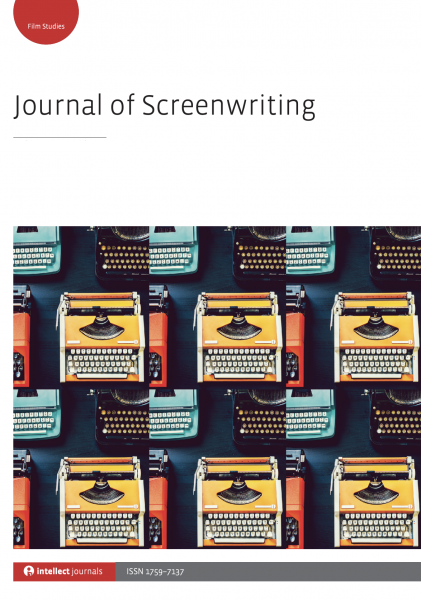 The Journal of Screenwriting is an international double-blind peer-reviewed journal that is published three times a year. The journal highlights current academic and professional thinking about the screenplay and intends to promote, stimulate and bring together current research and contemporary debates around the screenplay whilst encouraging groundbreaking research in an international arena. The journal is discursive, critical, rigorous and engages with issues in a dynamic and developing field, linking academic theory to screenwriting practice. 
Get your copy and subscription to the Journal of Screenwriting Today!
---
* A portion of each sale from Amazon.com directly supports our blogs
** Many of these books may be available from your local library. Check it out!