It was great to be able to attend this year's SD WhoCon in San Diego and present this lecture on "The Difficulties and Delicacies of Writing the First Female Doctor in 50+ years" in which I discuss how successful I think showrunner Christopher Chibnall was in making that transition.
It gave me a chance to talk about the creative work of a showrunner/screenwriter while also reconnecting to some friends we had met at this same convention some 3 years ago – and to talk about one of my favorite subjects – Doctor Who!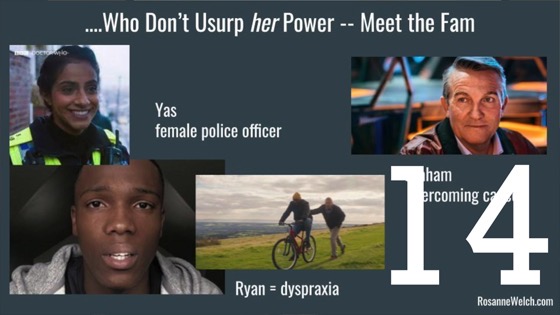 Transcript:
…and of course, Graham is overcoming cancer, so likewise could be is a stronger man but he's actually stronger emotionally which I think is really, again, an interesting role model for us. So this was a lot of thinking. As we know, with any of the showrunners every time they invent a companion they have to really think through what am I providing the show and I think that Chibnall did a good job with that.
Watch this entire presentation
Podcast: Play in new window | Download
Subscribe: Google Podcasts | RSS