SOLD OUT
I'm so excited to announce the next panel I'll be moderating at the WGA has been announced. Even more exciting — alum Sahar Jahani will be on the panel!  It will be my first chance to announce one of our students as a working writer. Join us as we discuss the delicate ways in which we can write about sex on television. — Rosanne
---
Between the Sheets: Writing About Sex on Television – Writers Guild Foundation – Friday, January 12, 2019
We're teaming up with Stephens College MFA in TV and Screenwriting to pull the covers back on a topic that still makes viewers blush: sex. On this special evening, our panel of TV writers and producers share how they approach writing about sex, from intimate scenes to revealing dialogue, and the nuances they consider when crafting stories about sex and sexuality.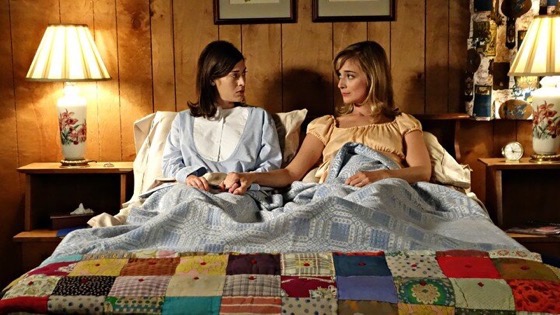 Friday, January 10, 2020
7:30 PM  9:00 PM
Writers Guild of America West/Writers Guild Foundation
7000 W. 3rd St., 2nd floor
Los Angeles, CA 90048
United States
Panelists:
Michelle Ashford – Masters of Sex, The Pacific
Cindy Chupack – I'm Dying Up Here, Divorce, Sex and the City 
Sahar Jahani – 13 Reasons Why, Ramy
Stay tuned for more panelist announcements!
Moderated by Dr. Rosanne Welch.
Doors open at 7:00pm. Event starts at 7:30pm.
All events advertised on our Events page are open to anyone who wants to buy a ticket—not just WGA members!
In the case the event is sold out, we will have a first come, first serve stand-by line at the event. The stand-by line does not guarantee entry into the event.
Proceeds benefit the Foundation's library, archive and other outreach programs.
Got a question about events? E-mail us at events@wgfoundation.org.