Transcript:
Think about how men feel today. I think men have changed. That's why they gave more attention to Bradley Cooper's character. There are seven million men who are sort of stay-at-home dads. That's a huge thing. That's a huge difference. There are a lot more men getting used to the fact that their wives will have more money than they do right? Colleges are like 60% women, 40% men which means you're likely to be in a marriage where your wife will make more money than you, and your generation is likely to be more comfortable with that. I think that's a good thing. I think it's important to see that the female characters grow a little bit in every one of these iterations. The last two are more ethnic women. That wouldn't have happened before right? Barbara is so clearly a Jewish woman and very proud of it and Allie represents herself as a Sicilian American woman. Her father is a Sicilian guy who owns a bunch of limos, you know. He's a driver for a limo company. This is a very New York Sicilian kind of thing. In both cases, the women in these last two films — the female performers — wrote the songs they had their characters sing, and they both won Academy Awards for writing one of those songs. Which is a huge deal right to me again making it more of a female franchise. Allie accepts more of the stuff that happened to Janet Gaynor. You know, look at me. Check me out. Make sure that you know I can change. I'll do anything you want to be successful. She accepts the dancers and things she doesn't need and in this case, people feel like she was more on her own because she didn't say I'm Mrs. anybody but she took his name which was again following that pattern of respecting him. So I think it's really important to remember them.
Watch this entire presentation
Connections at conferences matter! Through the most recent SCMS, I met Vicki Callahan, whose film history focus right now is on Mabel Normand. When she learned I could put together a lecture on the importance of the female voice in the A Star is Born franchise she asked me to give that lecture to her master students.
It made for a great opportunity for me to hone the ideas I'm working on for a chapter on that franchise that I'm writing for a new book from Bloomsbury: The Bloomsbury Handbook Of International Screenplay Theory. It's always nice when one piece of research can be purposed in other ways – and it's always fun revisiting such a female-centric film franchise – one that drew the talents of such powerful performers as Janet Gaynor, Judy Garland, Barbara Streisand, and Lady Gaga.
Find out why in this lecture!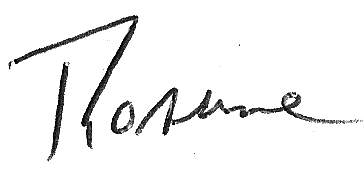 ---
Watch this entire presentation
Podcast: Play in new window | Download
Subscribe: Google Podcasts | RSS