Transcript:
So I think she's a pretty cool lady all around. I think it's cool to realize how much of an effect this movie has had on film history. If you are a die-hard fan and you watch it for Christmas, even though it's not a Christmas movie, you'll notice the big moment at the end is that all through the movie she's defined herself as Holly Gennaro which is her maiden name because they're separated but in the end when they make up and she runs to the police and they say something about our you so and so she says Holly Maclean. She takes his name back. So she's doing exactly a homage to that moment. In the same way, some 20 years later — this is 1988 — in Notting Hill, we finally have a guy who doesn't mind when they call him Mr Scott which is Anna Scott's name right? That's not his last name but he's now fine with a wife who is five million times more famous than he will ever be. So our society had come to this point one assumes in 1999 and Dorothy yourself has been homaged and written about. Fitzgerald who knew her personally wrote about her in The Last Tycoon. She's one of the characters in there. She's in this Broadway play as a character and if you like the Gilmore Girls at all Amy Sherman Palladino's production company is called "Dorothy Parker Drank Here." That's how popular she maintains in the modern world. I got a bunch of clips you can see at another time because we don't have time. I always like to offer up a bibliography because you should know there's a lot of stuff you could study and that's it. That's everything I can say in a nutshell about A Star is Born.
Watch this entire presentation
Connections at conferences matter! Through the most recent SCMS, I met Vicki Callahan, whose film history focus right now is on Mabel Normand. When she learned I could put together a lecture on the importance of the female voice in the A Star is Born franchise she asked me to give that lecture to her master students.
It made for a great opportunity for me to hone the ideas I'm working on for a chapter on that franchise that I'm writing for a new book from Bloomsbury: The Bloomsbury Handbook Of International Screenplay Theory. It's always nice when one piece of research can be purposed in other ways – and it's always fun revisiting such a female-centric film franchise – one that drew the talents of such powerful performers as Janet Gaynor, Judy Garland, Barbara Streisand, and Lady Gaga.
Find out why in this lecture!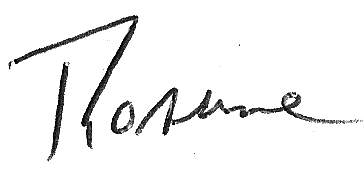 ---
Watch this entire presentation
Podcast: Play in new window | Download
Subscribe: Google Podcasts | RSS