Transcript:
Here's something that fascinates me. I remember reading this in the trades and how cool it would have been when they thought about the third remake. This is obviously some 15 years ago now. It was a natural for Whitney Houston. You want a famous female singer. You want this story and she had just done The Bodyguard with Kevin Costner which had her be a famous singer right and she has as you know — falls in love with her bodyguard, in this case, etc etc — which also became a Broadway musical believe it or not and I'm gonna do a little tangent because I love to talk about writing. Why in the heck is Dolly Parton in my picture? She wrote a song called I Will Always Love You in the 50s when she quit her partnership with a male country singer. When they did the bodyguard, they needed a song that would be the song where Whitney Houston's character kind of declared that she loved Kevin Costner. He's a country music fan. He said to her you know I know this song that Dolly Parton wrote like 20 years ago. Could you reuse it and she liked it. Whitney Houston said yeah and they went to Dolly Parton because they have to get rights to it because she wrote the song and they were like you know Dolly once Whitney sings this, this will be in history Whitney Houston's song and Dolly, being a very smart businesswoman, said yes but the writer gets all royalties for the song and I am perfectly happy for Whitney to own the performance. So it was a pretty brilliant move on her part and I'm sure that you've all heard that song as a Whitney Houston song. So that came out of The Bodyguard. They were thinking about getting Denzel to be the actor slash rockstar slash whatever they would need him to be in this version or they were thinking about Eddie Murphy. Sadly Whitney Houston died so this version was never able to be made and I think that's a big loss because if we're gonna remake a movie you know let's do new and different things and she would have been brilliant. It would have been great. It didn't happen.
Watch this entire presentation
Connections at conferences matter! Through the most recent SCMS, I met Vicki Callahan, whose film history focus right now is on Mabel Normand. When she learned I could put together a lecture on the importance of the female voice in the A Star is Born franchise she asked me to give that lecture to her master students.
It made for a great opportunity for me to hone the ideas I'm working on for a chapter on that franchise that I'm writing for a new book from Bloomsbury: The Bloomsbury Handbook Of International Screenplay Theory. It's always nice when one piece of research can be purposed in other ways – and it's always fun revisiting such a female-centric film franchise – one that drew the talents of such powerful performers as Janet Gaynor, Judy Garland, Barbara Streisand, and Lady Gaga.
Find out why in this lecture!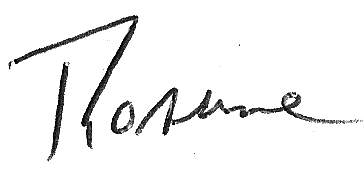 ---
Podcast: Play in new window | Download
Subscribe: Google Podcasts | RSS