Transcript:
So the idea lagged for a while and then all of a sudden the Lady Gaga version comes up, which I'm sure most of you have seen. Let's see — similarities. She's not a rock star so much as she's a pop star and that's because we have the dancers behind her and we're sort of working in a different world. He more or less though is a rock idol because it's cooler for boys to do rock than pop right? We giggle at Justin Bieber. We think rock stars are hot. So he maintains the rock business but here's a change that Bradley Cooper — who's one of the writers on the movie definitely made — his dude is not jealous of her. He is supportive and happy. His problem is that he's an addict and he can't break his addiction. It has nothing to do — he's an addict before he meets her. Her popularity does nothing has no change to that. So I think that's an important difference and we're going to talk about why that difference happens. Same thing they're going to write a song together –a beautiful song. Again that's a very sexy thing for them to do. At the Grammy Awards, he's going to embarrass her but not out of anger that she's getting attention and I've got a little slide I'm gonna show you on that. We're gonna use the "one more look at you" line, so Dorothy Parker is still hanging out not only in the plot but in these lines. This time her guy — and they call him Jackson Maine because Norman is boring and so is John by the time we get to 2019. What we do is — he doesn't cheat on her. In the other ones the woman finds the guy cheating because he finds another young girl that you know will make him feel better because his wife is better than he is. He does not do that. Bradley Cooper did not want his character to do that. Like Kris Kristofferson, though, he will commit suicide essentially on screen. We're gonna know what he's doing and it's not off — lose his body and nobody has to see him. She's gonna see his body when they find him and in the more modern world, if you want to call it that, she is just Ally like Cher is Cher right and Beyonce is Beyonce. She is Ally. So at the end of the movie, she can't change her name but she does in fact introduce herself as Ally Maine. So she establishes that last name repetition from the previous versions.
Watch this entire presentation
Connections at conferences matter! Through the most recent SCMS, I met Vicki Callahan, whose film history focus right now is on Mabel Normand. When she learned I could put together a lecture on the importance of the female voice in the A Star is Born franchise she asked me to give that lecture to her master students.
It made for a great opportunity for me to hone the ideas I'm working on for a chapter on that franchise that I'm writing for a new book from Bloomsbury: The Bloomsbury Handbook Of International Screenplay Theory. It's always nice when one piece of research can be purposed in other ways – and it's always fun revisiting such a female-centric film franchise – one that drew the talents of such powerful performers as Janet Gaynor, Judy Garland, Barbara Streisand, and Lady Gaga.
Find out why in this lecture!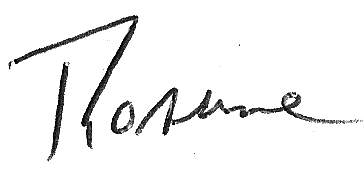 ---
Podcast: Play in new window | Download
Subscribe: Google Podcasts | RSS