Transcript:
We bring in Joan and John. So in this third version, we're going to have another female writer with her imprint on this movie. She's going to change a few things. She is a journalist. She's worked in New York. She's worked out of Sacramento. She's covered the hippie generation. She particularly wrote this lovely piece — a book called The White Album where she looked at the culture of her day and she studied The Doors. She was fascinated by The Doors and their popularity and the way that Jim Morrison just blew up in American culture right? She in fact called them the missionaries of apocalyptic sex right? Look at this beautiful picture of this young man right? Sadly he's going to be one of the guys who dies young right. He's going to join the Jimi Hendrix and you know that whole team of people that we've lost too young in life but now Joan is writing this new version and she's going to make the new people rock and roll stars. So we're going to move out of acting — move out of musical theater — we're going to move into the rock world. So right away she's patterning things on Jim Morrison. Look at this picture of Kris Kristofferson. This is Kris Kristofferson young. This is Jim Morrison. Look how close they are. You could almost mix them up right? So Joan immediately is having this vision of who is this new Norman Maine and because Norman is not such a cool name in the 70s, he's John Norman Maine, right? So we're going to make a little change.
Watch this entire presentation
Connections at conferences matter! Through the most recent SCMS, I met Vicki Callahan, whose film history focus right now is on Mabel Normand. When she learned I could put together a lecture on the importance of the female voice in the A Star is Born franchise she asked me to give that lecture to her master students.
It made for a great opportunity for me to hone the ideas I'm working on for a chapter on that franchise that I'm writing for a new book from Bloomsbury: The Bloomsbury Handbook Of International Screenplay Theory. It's always nice when one piece of research can be purposed in other ways – and it's always fun revisiting such a female-centric film franchise – one that drew the talents of such powerful performers as Janet Gaynor, Judy Garland, Barbara Streisand, and Lady Gaga.
Find out why in this lecture!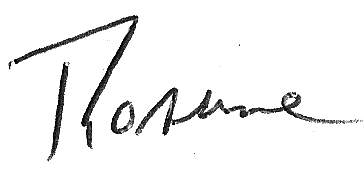 ---
Podcast: Play in new window | Download
Subscribe: Google Podcasts | RSS